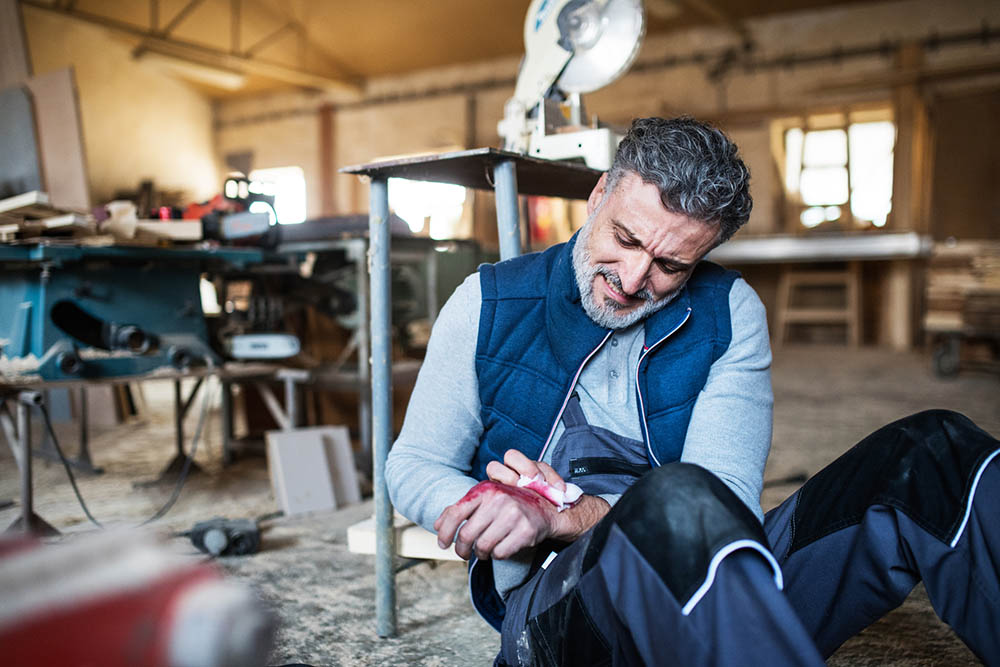 Are You Eligible for Temporary Total Disability in Ohio?
Workers' compensation covers medical expenses and wage loss in the case of work-related injury. This may include temporary total disability (TTD) benefits. But how do you determine what rights you have when it comes to temporary total disability in Ohio?
TTD is a time in which an employee is rendered completely unable to work after sustaining a work-related injury. TTD benefits are paid through the Ohio Bureau of Workers' Compensation (BWC) and act as a substitute for your salary while disabled.
How to Know If You're Eligible for Temporary Total Disability in Ohio
If you take seven days or less off from work to recover from your work-related injury, the Ohio BWC will pay for your medical expenses, if your claim is allowed. If you need eight or more days off, the Ohio BWC will pay for medical expenses as well as wage loss benefits starting on day eight. If 14 or more consecutive days are needed, the Ohio BWC will pay you for the first seven days you had to take off in addition to medical expenses and wage loss benefits. The amount of TTD received will vary depending on your weekly earnings prior to the injury and the statewide maximum.
TTD terminates when any on these three things happen:
The injured worker returns to work
The injured worker's doctor says he or she can return to work
The injured worker reaches Maximum Medical Improvement (MMI)
In order to become eligible for TTD and to receive payments, you must send the Ohio BWC a "Request for Temporary Total Compensation" called a MEDCO-14. The physician treating your injury must also send the BWC a "Physician's Report of Workability" or a similar document, and you must supply a history of your wages for the one year period preceding the injury.
Permanent total disability (PTD) has almost the same benefits as TTD, but they extend for the rest of the injured workers' life. However, PTD has a different standard. The standard, unlike TTD, is whether or not the injured worker can do any sustained remunerative employment.
At Taubman Law, we can help you figure out what benefits you are eligible to receive. We can help you navigate this process and make sure your rights are explained to you by an attorney who is focused on your best interests, instead of relying upon the BWC or the employer's representative to explain these rights to you. It is the role of your legal representative to be your advocate and aid you in successfully filing a claim through this complicated workers' compensation system. We will be your advocate.
---
This post was written by Cleveland attorney Bruce Taubman, who practices workers' compensation, personal injury, and medical malpractice throughout Ohio.
Taubman Law primarily practices in personal injury, medical malpractice, workers' compensation law, and employment discrimination throughout Northeast Ohio and beyond. For more than 40 years, the Taubman Law Family has been helping our clients receive the compensation that they deserve. Come and see us at our Ohio City office (1826 West 25th) for a free consultation or contact us here to set up an appointment. A lawyer who cares is right around the corner. Taubman Law — Smaller, Smarter, Better.
Related Posts