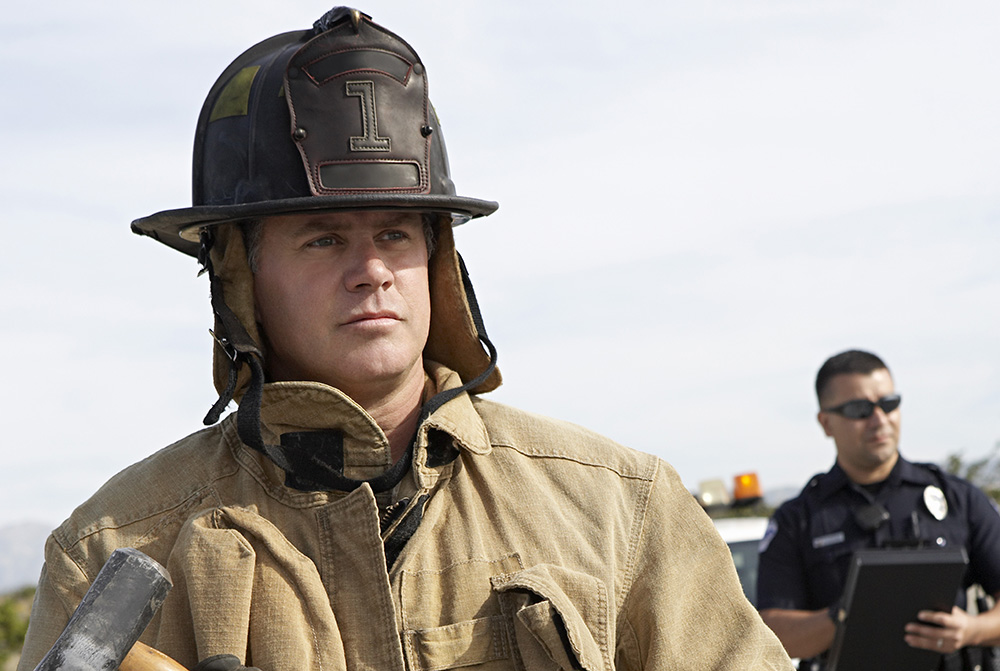 Ohio Workers' Compensation FAQs — How Does Workers' Compensation for Public Employees Work?
If you're a public employee, meaning you work for a public employer like a city or municipality, you have the same rights to file a workers' compensation claim and the same benefits and protection as any other worker. But there are things you need to know about workers' compensation for public employees.
If you've been injured, you may be entitled to lost detail pay, lost overtime pay, and/or compensation for pain, suffering, scarring, and/or other losses, if your injury involves one of the following:
Cruiser and motorcycle accidents
Stolen motor vehicle pursuits
Directing traffic
Defective premises
Snow and ice
Road jobs and other details
Resisting arrest and foot pursuits
Domestics and protective custody
Dogs: bites, chases, etc.
Injuries during rescues
Shootings
Toxic substance and disease at exposure
Injury in the classroom
Workers' Compensation for Public Employees
At Taubman Law, we have represented hundreds of police officers, firefighters, and EMTs across Ohio, including, but not limited to, Shaker Heights, Beachwood, University Heights, Parma, Parma Heights, Cleveland, CMHA Authority, RTA Transit officers, Columbus, and correction officers. If you were injured while on duty or even responding while off duty, you're entitled to workers' compensation for public employees.
Also, officers who retire under the Police and Fire Disability Pension Fund are generally eligible for all forms of workers' compensation in addition to their police and fire benefits. Likewise, non-police City of Columbus employees who retire under the Public Employees Retirement System (OPERS or PERS) are still eligible for workers' compensation benefits. The same applies to Ohio state troopers and deputy sheriffs.
Individuals who receive Social Security Disability benefits are entitled to also receive workers' compensation benefits. However, the Social Security Administration does calculate an offset of benefits when the claimant concurrently receives workers' compensation.
Dealing with workers' compensation for public employees is not something you should try and do alone. Protect your rights and get the compensation you deserve. For more information on Ohio Workers' Compensation Law, contact Brian and Bruce Taubman at Taubman Law to arrange a free consultation with no obligation.
---
This post was written by Cleveland attorney Bruce Taubman, who practices workers' compensation, personal injury, and medical malpractice throughout Ohio.
Taubman Law primarily practices in personal injury, medical malpractice, workers' compensation law, and employment discrimination throughout Northeast Ohio and beyond. For more than 40 years, the Taubman Law Family has been helping our clients receive the compensation that they deserve. Come and see us at our Ohio City office (1826 West 25th) for a free consultation or contact us here to set up an appointment. A lawyer who cares is right around the corner. Taubman Law — Smaller, Smarter, Better.
Related Posts