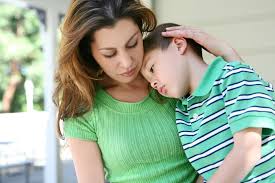 Ohio's Wrongful Death Laws: What Do You Need to Know?
It's not an easy topic to discuss, and yet it must be done.
If your loved one passed away as the result of negligence or poor behavior by another person, chances are you'll be inclined to take action. Wrongful death – defined in Ohio as death "caused by wrongful act, neglect or default" – implies that unfortunate fate could have been avoided had it not been for that other person's misdeeds.
Even if the at-fault party does not get convicted in a criminal case, the prospect of recovering damages in a wrongful death suit remains a viable opportunity. The burden of proof required for a civil case is much lower than that of a criminal trial, as the plaintiff must only demonstrate the defendant's fault by a "preponderance of the evidence" rather than "beyond a reasonable doubt."
Think of a wrongful death lawsuit as a personal injury claim filed on behalf of a deceased loved one who is, of course, unable to file the claim himself. An expert attorney at Taubman Law can guide you through this process. According to Ohio law, the following representatives are eligible to bring a wrongful death case to court on behalf of a deceased individual:
The surviving spouse
Any surviving children
The surviving parents
A wrongful death claim can seek damages for a variety of pains inflicted upon the surviving family members. These include, but are not limited to, the following:
Grief and mental anguish suffered
Loss of companionship
Loss of financial support
Loss of services performed
Depending on the circumstances surrounding a particular wrongful death case, it may either be settled prior to a trial or go before a jury. In Ohio, the jury receives the right to award an amount deemed proportional to the injuries and loss sustained by the beneficiaries of the suit. And inheritance laws dictate how any awarded damage funds get dispersed among the surviving family members.
At Taubman Law we sympathize with your situation and will not hesitate to take action. Justice will not be served until the person legally at fault for your loved one's wrongful death is held responsible, and you get the compensation you rightfully deserve.
___________________________________________________________________________________________________________________________________
This post was written by Cleveland attorney Bruce D. Taubman, who practices workers' compensation, personal injury and medical malpractice throughout Ohio.
Related Posts