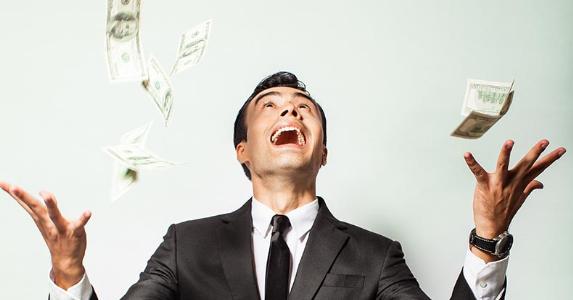 The Hidden Value in Older Claims for Workers' Compensation
Like a fine wine or smart housing investment, your workers' compensation claim need not lose its value with age.
If you have an older claim for workers' compensation in Ohio for which you are no longer receiving significant benefits – or even no longer receiving any benefits at all – you may be able to settle that claim for a cash payment. Why, you ask? Let's just say the rules of the game have evolved.
In a change from past policy, the Ohio Bureau of Workers' Compensation (BWC) now places greater emphasis on settling older claims, as they can still represent a liability to the workers' compensation fund even if a recipient is no longer receiving benefits from that past claim.
Accordingly, the state of Ohio is now more likely than ever to offer fast-track settlements in an attempt to reduce its inventory of old claims. Think of it like the state's version of conducting spring cleaning of a musty basement – expend the resources now to clean so you don't have to deal with a cluttered mess later.
Taubman Law has successfully settled hundreds of these old claims regarding workers' compensation, and will seek to do the same for you. When the Ohio BWC offers a settlement, it agrees to pay you a sum of money in exchange for resolving all past, present and future medical and compensation issues and liabilities related to that claim.
Timing represents an important factor for workers' compensation claims. While a claim that is less than five years old requires your employer to sign-off on the terms, the Ohio BWC will typically negotiate with you directly regarding claims that are older than five years.
Of course, even though older claims can remain relevant, time is still of essence. Although statue of limitations laws are complicated as they pertain to workers' compensation, the expiration date for most claims is somewhere between two and 10 years.
Taubman Law can help determine when your particular claim will expire, but the bottom line is this: It behooves you to address the prospect of cashing in on your old claim sooner rather than later. At Taubman Law we have experience getting the max value when settling your claims.
At Taubman Law we want to make sure you maximize the value of your workers' compensation claim. We're obligated to make sure you're satisfied with the end-result, and our task won't be finished until that's achieved.
________________________________________________________________________________________________________________________
This post was written by Cleveland attorney Bruce D. Taubman, who practices workers' compensation, personal injury and medical malpractice throughout Ohio.
Related Posts