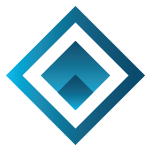 The Taubman Law family helps the people of Northeast Ohio receive the compensation they deserve.
At Taubman Law, we understand that every case is different. That's why we strive to take a personal approach to your case and refuse to farm out work to outside firms or junior attorneys. When it comes to your legal situation, we take an upfront, honest approach and only get paid if you do. Why? Because it's the right thing to do for our clients.
Taubman Law Cares
When it comes time to find legal help, it's important to work with a firm that believes your case is as important as you do. While big firms may treat you like another number and assign you a junior attorney, Taubman Law treats you like a member of the family.
Taubman Law is made up of the father-and-son team of Bruce and Brian Taubman, who combine to boast decades of experience handling personal injury, medical malpractice, and workers' compensation cases for hundreds of clients throughout Northeast Ohio and beyond.
This experience allows the two to give back to the region by representing people in need and giving them the assistance and respect they deserve during difficult times.
When the time comes to find a lawyer, Bruce and Brian strive to offer a smarter and better solution to your legal problems. Your case is important, and we're here to help.
Bruce Taubman and Taubman Law has been representing me for years. They are always there for me and my family whenever I need them. I've always been very happy with their service and professionalism. They feel like friends. I would definitely for all my legal needs.
by Deborah Sposit
My family has used the Taubman Law for for over 20 years, from my grandmother to me, their professionalism and family bonds over the years has built a trust that can't be replaced. They are fair, compassionate, and efficient, they are my first and only call if I or anybody I know ever needs an attorney.
by Devon T
Hi everyone, Bruce Taubman and Taubman Law did a great job. They always got back to me when I had a question and got me paid for my missed time.
by Matthew Willbond
Contacting the firm is free. We understand that the disputes facing you, your family or your business can seem daunting. It is our goal to put you at ease.
If you would like to speak with someone directly
Call Us Toll Free