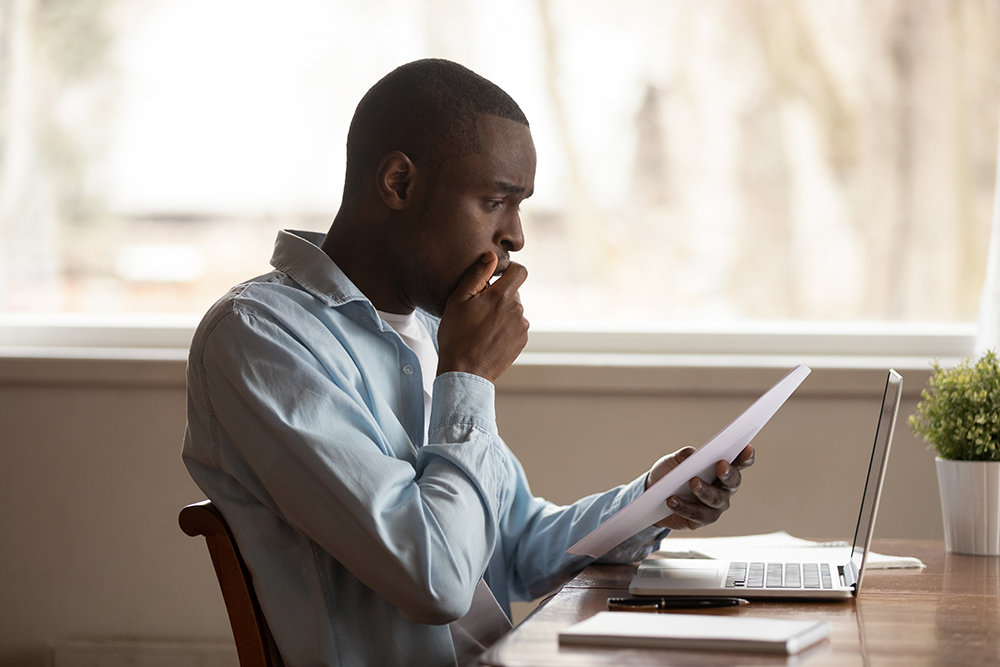 Ohio Workers' Compensation FAQs — Dealing with a Denial of Treatment
Dealing with denial of treatment? Ohio supports one of the largest workers' compensation systems in the U.S. In 2019, Ohio's Bureau of Workers' Compensation (BWC) took care of more than 95,000 claims for a wide range of on-the-job illnesses and injuries.
However, even though several billion dollars were paid out as compensation to workers, not every injured workers' claim was accepted. Therefore, dealing with a denial of treatment or rejection of a claim is something no worker can ignore.
Why is a Workers' Compensation Claim Denied?
Wondering why your workers' compensation claim got rejected? You may find the reason here:
The accident report and the documented injuries were not matching

The injury happened outside the workplace

The injury is minor and not serious enough to make you eligible for injured workers' benefits

The employer wants to file a dispute against your claim

Medical treatment was not sought immediately after the injury

Your medical representative was outside the certified list
In the case of rejection of your workers' compensation claim, you will receive a letter comprising detailed information about the reason for rejection and possible appeal options, including the deadline for filing an appeal.
Understanding Ohio's Workers' Compensation Law
Per Ohio's workers' compensation law, workers who are injured on the job have the right to medical benefits and a partial wage. Even though employers in Ohio can terminate injured employees, they cannot do so to deny an injured employee's claim.
Ohio's workers' compensation law makes it unlawful for employers to terminate injured workers for filing a claim for workers' compensation. The law prevents employers from firing, demoting, and taking disciplinary action against an injured employee for filing a claim. Not only this, but the law also prevents employers from taking similar actions for an employee who supported or testified in a fellow employee's workers' compensation case.
Other Forms of Workers' Compensation Rejection
Denial of treatment is only one form of workers' compensation rejection. There are several other ways in which employers reject the workers' compensation claims of injured workers.
These include:
Failure to offer a temporary assignment/job based on the restrictions of an injured worker

Not following the advice of medical representatives

Demoting or taking disciplinary actions against an injured worker

Providing an injured worker with humiliating work

Threatening an injured worker with the termination of employment
Dealing with a Denial of Treatment? You May Be Entitled to Compensation
If you are filing a claim for denial of treatment or rejection of a workers' compensation claim, you may be entitled to the following compensation:
Employee termination for filing a claim — restoration of services and back pay

Employee demotion or disciplinary action — lost wages
However, ensure you file a claim within six months of employee termination or demotion/disciplinary action.
You can file an appeal against the initial decision of your employer and get workers' compensation benefits. There are three tiers of appeal you can file in Ohio — District, Staff, and Commission. The initial appeal can be filed at the district level followed by other levels, if required. At each level, a hearing takes place within 45 days of filing the appeal. In case the appeal is denied, an injured employee can file an appeal with the following level within 14 days. If the workers' compensation commission refuses to consider the appeal, an injured employee can pursue the case in the court. In such cases, injured employees need to file a fresh appeal within 60 days.
At Taubman Law, we understand that denial of treatment can put you and your family at risk. Therefore, we can help you ensure you get the necessary workers' compensation benefits. We understand how hopeless an injured worker feels when their workers' compensation claim is rejected
Here's how we can help:
Determine your entitlement for workers' compensation and other benefits for injured workers

Complete documentation and fill out the necessary paperwork

Build your case and present the same at a hearing

Answer critical questions that are not included in Ohio workers' compensation FAQs
Book an appointment with us today.
This post was written by Cleveland attorney Bruce Taubman, who practices workers' compensation, personal injury, and medical malpractice throughout Ohio.
Taubman Law primarily practices in personal injury, medical malpractice, workers' compensation law, and employment discrimination throughout Northeast Ohio and beyond. For more than 40 years, the Taubman Law Family has been helping our clients receive the compensation that they deserve. Come and see us at our Ohio City office (1826 West 25th) for a free consultation or contact us here to set up an appointment. A lawyer who cares is right around the corner. Taubman Law — Smaller, Smarter, Better.
Related Posts