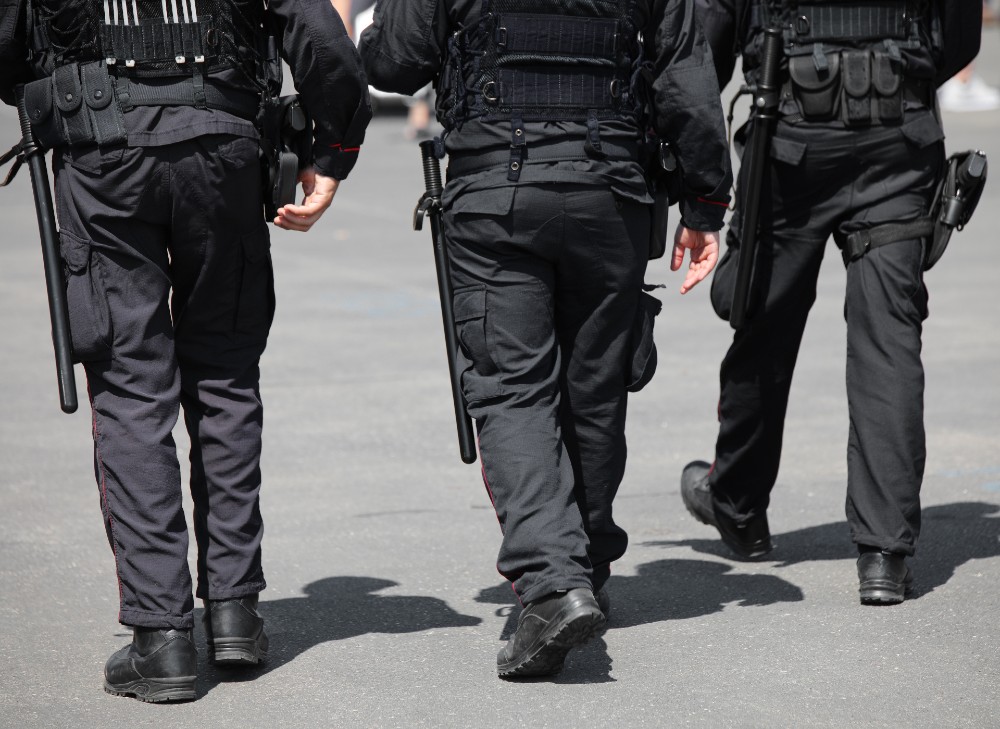 Police Accountability: Knowing Your Rights When Dealing With Law Enforcement
In today's world of social media and smartphone video footage, police brutality has become a highly publicized — and politicalized — issue, making the need for police accountability a must.
Recently, Taubman Law filed a lawsuit against University Circle police on behalf of a Cleveland woman who accused officers of breaking her arm while they tried to force her to leave Lake View Cemetery 15 minutes after the cemetery closed. 
The woman, who suffers from bipolar disorder, did not resist the officers and was not threatening herself or anyone else. The three officers told her she needed to leave and ordered her out of the Euclid Avenue gates. However, she needed to leave through the Mayfield Road exit, so she walked in that direction. Upon arriving at the exit, the officers followed her, grabbed her arms, and slammed her face-first to the ground, causing her arm to break.
This lawsuit accuses the police department of failing to establish a panel to review citizen complaints as required in a 2018 agreement with the city of Cleveland and failing to train officers properly. It seeks a judge's order for a review of University Circle's agreement with Cleveland and for the development corporation to pay the woman for damages. 
Police Accountability: Knowing Your Rights When Dealing With Law Enforcement
Unfortunately, this incident is part of a pattern of failing to hold officers accountable for wrongdoing. According to a 2020 ProPublica report, 90 percent of tickets written by small police departments in Cleveland— including University Circle and University Hospitals— went to Black drivers.
If there is going to be real police accountability, then we need policies that give communities the ability to independently hold police accountable. When the community has control over the institution of law enforcement, the people will have the power to end police violence.
Until then, we are here to help you fight police brutality. At Taubman Law, we can help you navigate any police accountability issue and ensure your rights are explained to you by an attorney focused on your best interests. Your legal representative's role is to be your advocate and aid you every step of the way. We will be your advocate. This post was written by Cleveland attorney Bruce Taubman, who practices workers' compensation, personal injury, and medical malpractice throughout Ohio.
---
Taubman Law primarily practices personal injury, medical malpractice, workers' compensation law, and employment discrimination throughout Northeast Ohio and beyond. For more than 40 years, the Taubman Law Family has been helping our clients receive the compensation that they deserve. Come and see us at our Ohio City office (1826 West 25th) for a free consultation or contact us here to set up an appointment. A lawyer who cares is right around the corner. Taubman Law — Smaller, Smarter, Better.
Related Posts