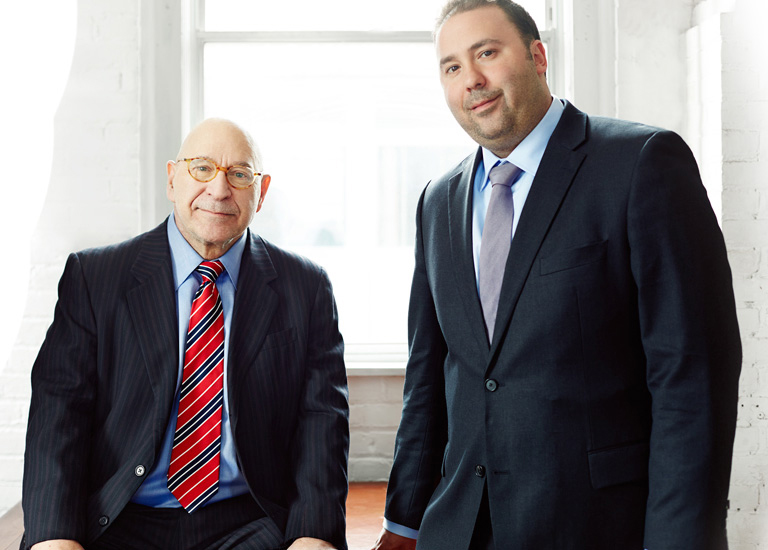 Taubman Law: Cleveland Lawyers Who Care
There are a lot of Cleveland lawyers out there, and some of them advertise incessantly, drilling nonsensical catchphrases into your head. All that talk sounds good, but are those big firms really there when you need them? Do they care about your future or just the case at hand? Do they even handle your case, or do they just farm it out to a junior attorney, legal assistant, or another law firm?
When Taubman Law says "smaller, smarter, better," we mean it. We're lawyers who truly care, and we're right here in Cleveland ready to serve your best interests. We don't just take any case for the money and we never farm your cases to other lawyers you have never met or drop certain cases on junior attorneys. We make sure your case gets the complete attention of a lawyer who does this every day, giving you a level of service and attention to detail that larger law firms don't. We specialize in you! If we believe we can help you, we'll take the case. When you call and ask to speak to us you get us. When you choose Taubman Law you get either Bruce or Brian Taubman. We care about our clients and our work ethic and results reflect that. And to show that we're a good partner for our clients, our time is free. We only get paid if you get paid.
Taubman Law: Cleveland Lawyers Who Are Here For You
Taubman Law primarily practices in personal injury, medical malpractice, workers' compensation, and employment discrimination throughout Northeast Ohio and beyond. We regularly help our clients wherever they need us, ranging from the Akron/Cleveland area all the way down to Columbus. We serve clients throughout Cuyahoga, Lake, Medina, Summit, Stark, Geauga, Knox, Portage, and Mahoning counties.
If you're looking for a Cleveland lawyer who cares about what you're going through, consider working with Bruce Taubman. With over 40 years of legal experience, Bruce has dedicated his life to helping people, and he moved his office to Ohio City to be closer to the people and communities he represents. Bruce has tried hundreds of cases in Northeast Ohio, and he is dedicated to making sure that every client he works with receives compensation that is fair and just. Whether you're hurt on the job, injured in a car accident, or facing hardship after improper medical care, Bruce will be there for whatever you need.
From an early age, Brian Taubman knew he wanted to help people. Sitting around the dinner table listening to his father, Bruce, speak about the practice of law and how his daily endeavors changed people lives for the better, Brian knew that he wanted to be an attorney, to help people and to make a difference. In his present position at Taubman Law, Brian has been involved in the resolution of hundreds of cases. His extensive trial court experience gives him the benefit and luxury of looking at and learning how trial courts work and where they fail. Brian brings a comprehensive understanding of Ohio law, the rules of evidence, the rules of civil and criminal procedure, and Ohio's complicated sentencing law.
Remember, big law firms that spread themselves too thin can be good at a lot of things but great at nothing. When you're looking for Cleveland lawyers who really care and will give you the personal attention you deserve, please contact Brian and Bruce Taubman at Taubman Law for a free, no-obligation consultation.
---
This post was written by Cleveland attorney Bruce Taubman, who practices workers' compensation, personal injury, and medical malpractice throughout Ohio.
Taubman Law primarily practices in personal injury, medical malpractice, workers' compensation law, and employment discrimination throughout Northeast Ohio and beyond. For more than 40 years, the Taubman Law Family has been helping our clients receive the compensation that they deserve. Come and see us at our Ohio City office (1826 West 25th) for a free consultation or contact us here to set up an appointment. A lawyer who cares is right around the corner. Taubman Law — Smaller, Smarter, Better.
Related Posts