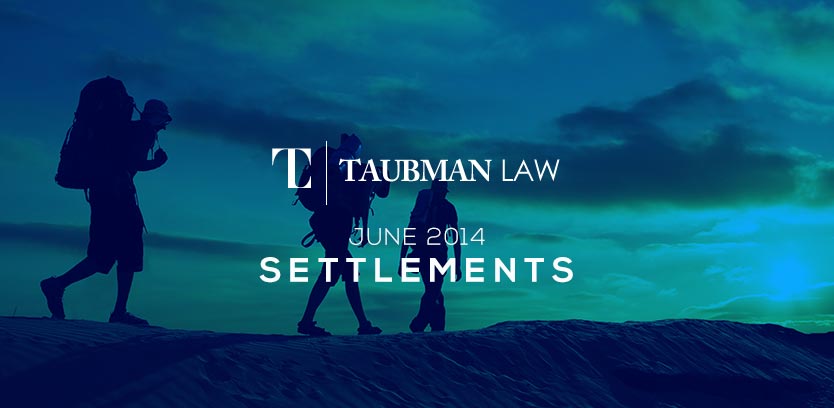 Bruce Taubman's June 2014 Settlements
Just A Few of our June, 2014 Settlements including Car Accidents, Workers Compensation Settlements, PPD and TTD awards!
We settled two workers' compensation cases with a self insured employer for $8,250.00. One was a 2004 back strain where he was paid a previous 18% ppd and the other after he received 14% ppd for a strain of the right shoulder. As you can see if you work a claim properly you can paid on it many times and keep i open and active for many years.
---
Prepared a C92 application for a 2011 self insured claim allowed for a broken right ankle, Arthritis of the right foot and Major depression single episode in lieu of accepting a $50.000.00 offer to settlement
---
Settled a soft tissue injury case for a minor with one visit to the emergency room for $755.00 and The driver of the car who had a strains to the lower back and $1,500.00 in medical bills for $5,400.00.
---
Settled a small soft tissue injury case in litigation, this case was one of of 3 accidents our client had in 1 year. We settled this for $3,000.00 and still have her other two cases pending.
Workers' Comp
Won issue of Temporary Total Disability .  This is paid to a disabled worker for an undetermined period of time to replace lost wages, while he or she is not able to engage in any type of sustained work. Self insured employer appealed but had to pay TTD anyway because it's in the order.
Related Posts