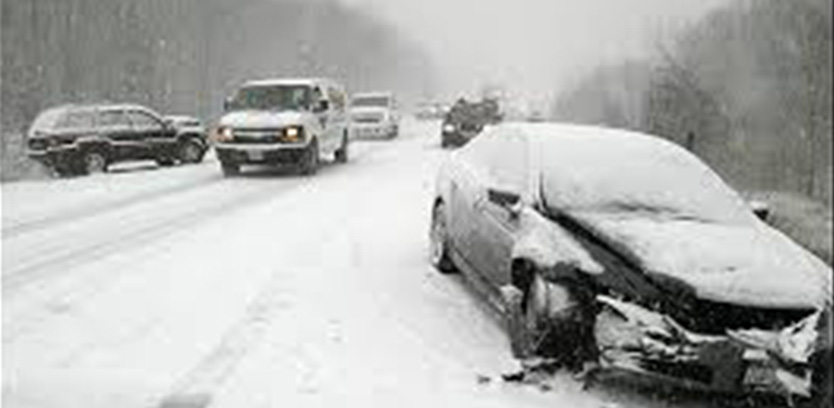 Early Freezing Could Lead to Massive Pileups in Ohio
This blast, reminiscent of last January's deep freeze in Ohio which set record freezing temperatures, comes too early for comfort. Leaves are still on the trees, and a snow dump is coming — a foot or more in parts of Minnesota and Wisconsin.
The leaves can make the trees accumulate more snow, weighing branches down more than they would if they were bare. More falling limbs could mean more accidents, downed lines and power outages. But there's more.
Cars without winter tires and drivers underestimating the freeze could slide off the road.
Calgary, Alberta, can attest to that. The arctic snap has rolled over them with snow already, and on Sunday, police there counted 207 wrecks before the evening came, 21 with injuries.
Here in, Cleveland, Ohio we can expect similar weather to Alberta and this could mean many accidents, rear ends, side sweeps and pileups.
Things turn nasty Tuesday night, when the cold front is expected to come. By Wednesday the high will be only 41.
We recommend you make sure your car is ready for winter, check your tires, put in an emergency kit, etc.
No matter how safe of a driver you are or how prefect of a driving record you have, no one can control how other people on the road drive or the weather. If you find yourself in accident this winter, give us a call or an email, let us help you get the compensation you deserve.
At Taubman Law We Make Workers' Comp Work For You! Contact Us If You've EVER Been Injured While Working or In a Car Accident. Let us Help You Get The Compensation, Treatment, Benefits You Deserve. We Don't Get Paid Unless You Get Paid.
Related Posts