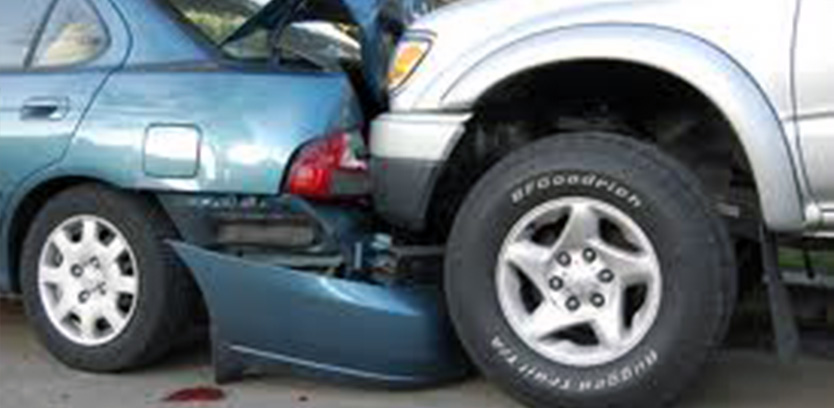 Bruce Taubman and Taubman Law have been busy lately
Here at Taubman law we have been very busy in the last week. We have signed up 2 new auto accident cases and a workers' compensation claim, these cases are unique in nature and stick out from the ordinary car accident and workers compensation claims.
The first auto accident involved a 38 year old male who had pre-existing herniated discs in 3 levels at both his neck and his lower back. his pain had been documented for the last 3 years but this accident re-aggravated his pre-exisiting injuries. He's  currently treating and getting pain management. These are the tougher cases becasue insurance companies will always try to minimize the exact extent of your injuries due to the pre-exisiting conditions. Injuries and accidents like this are one of the many reasons why you should consult an attorney when you have been involved in car accident. We will keep you updated as to the status of this particular case.
The second car accident involves a young woman who was driving a work vehicle when she was hit from behind at a red light. You might be wondering why this case is so different then the hundreds of other people who get rear ended a year in Cleveland or Ohio? When you are on the job and behind the wheel of a vehicle, a talented attorney can not only help you with the car accident but file a worker's compensation claim for you in Ohio as well. We helped her file a workers compensation claim and are pursuing a claim against the driver that hit her. After we recoup her losses, time off of work and medical, the bureau of worker's compensation is entitled to recoup a portion of the medicals they have spent. We will keep you updated on how this unique situation works out.
Finally, a cleveland police officer with a 2010 injury came into the office and retained our services (Which are always free). His claim was originally allowed for only a sprain of his right hip, but not 4 years later he's in terrible pain, his doctor is talking about a hip replacement and has hearing for the denial of his request for treatment in 5 days. First, we obtained a continuance, next we wrote a request for all his medical records pertaining to this injury and advised his treating doctor that his claim needs to be amended to include the newly discovered conditions and that the doctor through his notes, x-rays and medical records could write a report relating the new conditions to the original injury. When we receive this report we will go to a hearing and argue on our clients behalf to get this new claim allowed so he can get the treatment he needs.
At Taubman Law We Make Workers' Comp Work For You! Contact Us If You've EVER Been Injured While Working or In a Car Accident. Let us Help You Get The Compensation, Treatment, Benefits You Deserve. We Don't Get Paid Unless You Get Paid.
Related Posts