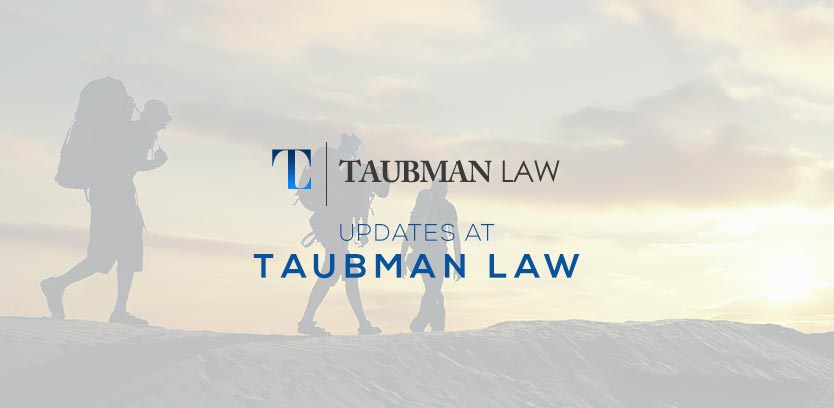 Taubman Law Updates
April
Appealed a States finding of 3% for a wound to the right hand, we scheduled our client for examination and are awaiting a date for a hearing
We got a client a 13% ppd (hyperlink to what is PPD) award for a 2002 Ohio Workers' Compensation claim which was allowed for lumbar sprain and herniated discs.
We settled a 2009 Ohio Workers compensation claims for an inguinal hernia for $1700.00. This claim has already been awarded 6% ppd.
We settled a 2003 workers compensation claim for a contusion of the right foot for $1200.00 after having already been paid 4% ppd.
A 2004 Ohio Workers claim finally leaves School Districts experience and settles for $2000.00 after our client obtained 4% ppd for a contusion of the left knee.
Current Litigation Matters
In a current medical malpractice case we have, Defendant filed a motion for judgment on the pleadings, which was denied by the Court after we filed our response. Finally, Defendant's filed request for admission, which we believed exceeded the scope of discovery and were harassing in nature. We filed a motion to strike two sets of Defendant's admissions, which was granted by the Court.
Related Posts