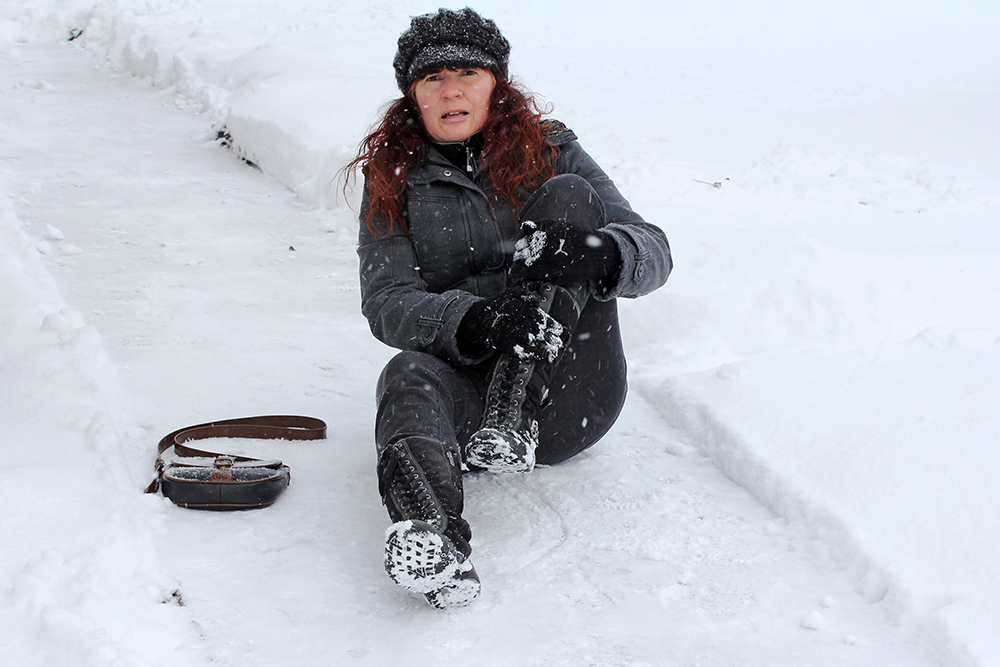 What to Do When You Suffer a Slip and Fall Accident
Whether it happens in a commercial setting or a private home, a slip and fall accident can happen in an instant. And when it's winter in Northeast Ohio, people are more likely to fall, trip, and slip, breaking their arms, shoulders, wrists, and other body parts, and/or suffering concussions or other traumas. Unfortunately, there is no liability for the natural accumulation of ice and snow. The key term here, however, is natural accumulation.
Who is at Fault in a Slip and Fall Accident?
In some instances, property owners are responsible for an injured party's injuries, and in others, the property owners will not be held liable. So if you get hurt in a slip and fall accident, who pays for the injuries? Who is at fault?
If the accumulation of ice and snow is caused by unusual conditions, such as an overhang or a gutter that leaks and/or overflows, the accumulation is not normal, and you may have a cause of action against the owner of that property. If snow is shoveled but not shoveled properly, the icy part is not natural and a claim can possibly be pursued if you get injured. Similarly, snow plows that are operated improperly or strike vehicles could be held responsible. Also, some parking lots and store entrances are graded rather than level. If the landlord knows or should have known about this, they have a special duty to remove the ice and snow.
At Taubman Law, we know slip and fall accidents and have a strong track record of winning slip and fall accident cases. If you're injured in a slip and fall accident, we are here to talk to you about your case. Contact us for a free consultation. Let us help you get justice.
---
This post was written by Cleveland attorney Bruce Taubman, who practices workers' compensation, personal injury, and medical malpractice throughout Ohio.
Taubman Law primarily practices in personal injury, medical malpractice, workers' compensation law, and employment discrimination throughout Northeast Ohio and beyond. For more than 40 years, the Taubman Law Family has been helping our clients receive the compensation that they deserve. Come and see us at our Ohio City office (1826 West 25th) for a free consultation or contact us here to set up an appointment. A lawyer who cares is right around the corner. Taubman Law — Smaller, Smarter, Better.
Related Posts