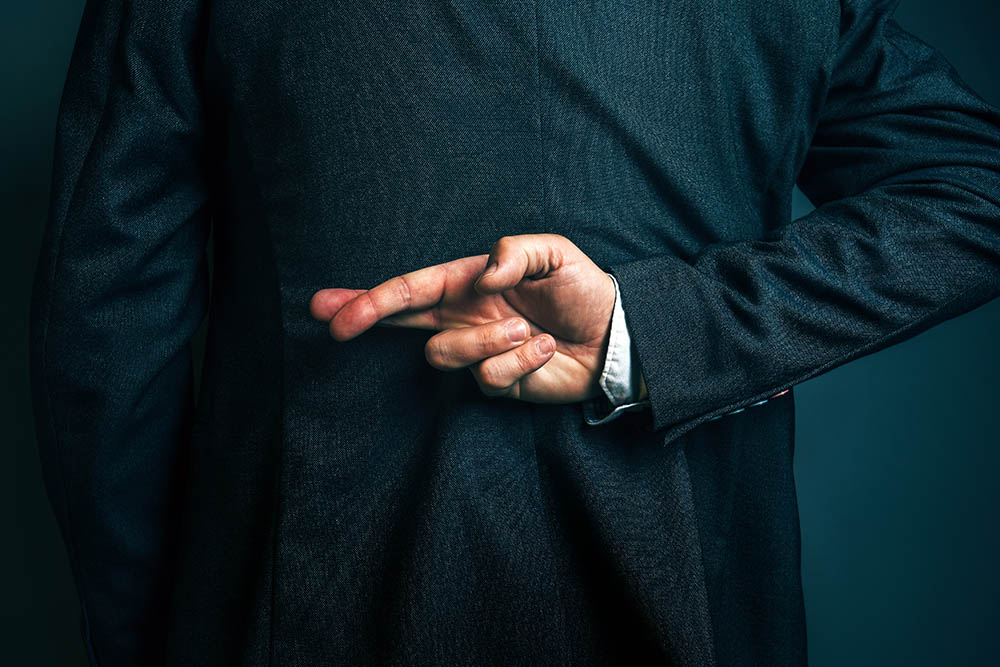 Be Aware of Annuity Scams and Fake Financial Planners
As the US and global economies continue to fluctuate, more and more people are looking for different ways to secure their financial futures. You probably see and hear ads all over the internet, TV, and radio, touting the services of private wealth advisers, wealth management advisers, or a host of other titles. It can be difficult to wade through the noise and separate the good advisers from the fake financial planners.
First, it's important to know that — fancy titles aside — that there are three types of financial advisers: brokers/registered representatives, investment advisers/registered investment advisers, and insurance agents. Brokers usually work on commissions from the investments they sell through their brokerage firms, and they are regulated by the Financial Industry Regulatory Authority (FINRA). Investment advisers are compensated by fees or a percentage of assets and they are regulated by the SEC. Insurance agents are compensated by commissions on insurance products sold through insurance companies, and they are regulated by their state insurance department, not FINRA or the SEC.
How to Avoid Annuity Scams and Fake Financial Planners
While you do need to be aware of brokers and how much they're truly working for you, versus their firm, the real issue comes from the insurance agents. Some insurance agents call themselves financial planners or advisers, but legally, they are not. They can sell you annuities and other products, but they are only doing so to earn that commission; they do not have your best interests at heart.
Besides using phony titles and claiming to have certifications they don't, these unethical insurance agents prey on seniors or the young and inexperienced (and anyone in between), urging them to purchase annuities that may not be suitable for their financial situations with high-pressure sales pitches, promised signing bonuses, and/or "limited-time" offers. These contracts are usually hard to understand and almost always fail to fully disclose maintenance and withdrawal fees.
Seniors and terminally ill people are convinced to purchase annuities that lock away money for years, and the fake financial planners design the contract so that any money left in the annuity remains with the agent or insurance company instead of the beneficiaries. The agents then collect those benefits when the person passes away.
Yet another scam to watch out for is when insurance agents sell a Revocable Living Trust (RLT). Simply put, these agents are practicing law without a license. They'll tell you that you're working with an attorney, and, yes, an attorney will review the documents and sign the trust. But you will never actually meet that attorney. Then, when the insurance agent comes back to you, they'll help you retitle your assets in the trust, which is when they'll find out what you own and start selling you on a fraudulent annuity.
Don't fall victim to these scams. If you feel you need an annuity, RLT, or any other financial product, call an attorney, not an insurance agent. To learn more about annuity scams and fake financial planners, please contact Brian and Bruce Taubman. Taubman Law is here for you. We're Cleveland lawyers who care and will give your case the personal attention you deserve. Contact Brian and Bruce Taubman at Taubman Law for a free, no-obligation consultation.
---
This post was written by Cleveland attorney Bruce Taubman, who practices workers' compensation, personal injury, and medical malpractice throughout Ohio.
Taubman Law primarily practices in personal injury, medical malpractice, workers' compensation law, and employment discrimination throughout Northeast Ohio and beyond. For more than 40 years, the Taubman Law Family has been helping our clients receive the compensation that they deserve. Come and see us at our Ohio City office (1826 West 25th) for a free consultation or contact us here to set up an appointment. A lawyer who cares is right around the corner. Taubman Law — Smaller, Smarter, Better.
Related Posts