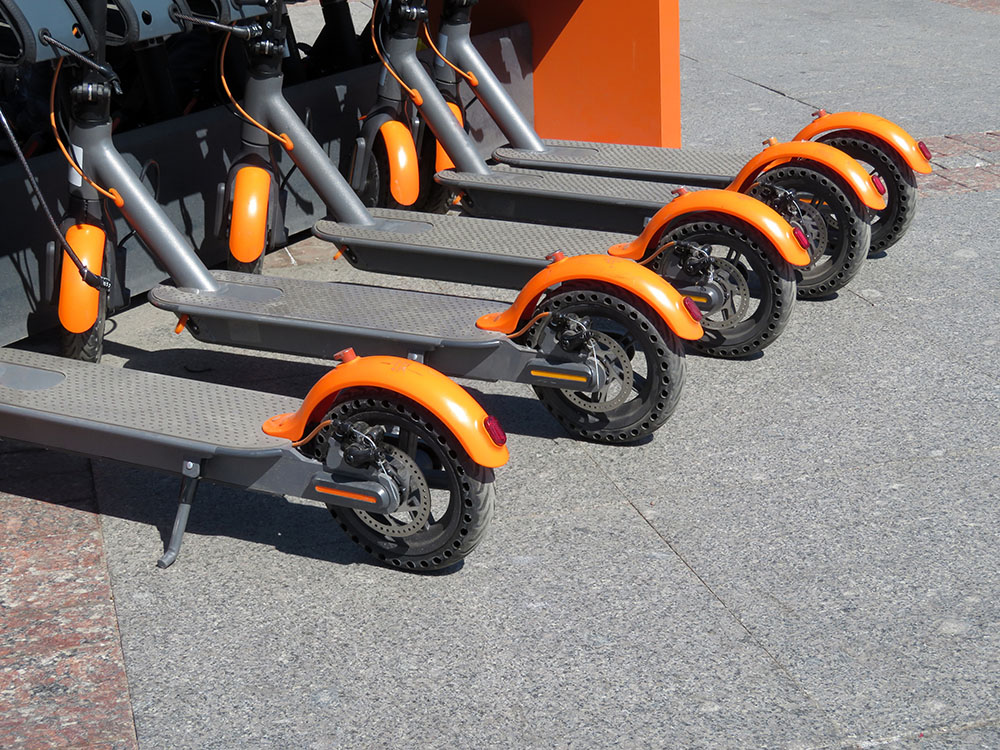 Electric Scooter Rentals in Cleveland — What Do You Do in Case of Accident?
This summer, electric scooter rentals will be allowed in downtown Cleveland, Ohio City, University Circle, and the Euclid Corridor, and if the program is successful, you could see the scooters zipping around the entire city of Cleveland.
The new program comes with key rules and regulations, following last year's fiasco when Bird brought electric scooters to Cleveland without warning, causing controversy, injury, and accidents. The new rules say that all electric scooter vendors must pay the city a fee for each vehicle they rent and that they must make sure riders know how to safely pilot the electric scooters.
Also, all riders must be at least 18-years-old, and cannot go faster than 12 mph. The scooters cannot be used on any street with a speed limit of 35 mph or greater, and they cannot be parked on sidewalks if they interfere with pedestrian traffic.
The new regulations are all well and good, but what happens if you are injured by or while riding an electric scooter?
Your Rights With Electric Scooter Rentals in Cleveland
No matter how safe the scooters claim to be, electric scooter accidents are inevitable, especially in busy areas filled with cars, buses, and pedestrians. Yes, electric scooters are fun and a neat way to get around the city, but they are also dangerous.
For one, scooter drivers need to be responsible. If you are new to electric scooters, check out the scooter vendors' website and/or YouTube and watch tutorial videos. Also, make sure you always wear a bike helmet. Check the scooters themselves, too, before you ride. Scooters can get a lot of wear and tear, so be sure to check the brakes before you hit the road.
As with anything, be aware of distracted drivers. People who are texting and driving are a real hazard for scooters. It's a lot harder to see a scooter in the corner of your eye than it is a car, so a distracted driver can cause major damage. Plus, the scooters themselves offer no protection.
If you are in an accident involving an electric scooter, you need an experienced personal injury lawyer. Taubman Law is here to fight for your rights. Contact Brian and Bruce Taubman at Taubman Law for a free, no-obligation consultation. We're Cleveland lawyers who care and will give your case the personal attention you deserve.
---
This post was written by Cleveland attorney Bruce Taubman, who practices workers' compensation, personal injury, and medical malpractice throughout Ohio.
Taubman Law primarily practices in personal injury, medical malpractice, workers' compensation law, and employment discrimination throughout Northeast Ohio and beyond. For more than 40 years, the Taubman Law Family has been helping our clients receive the compensation that they deserve. Come and see us at our Ohio City office (1826 West 25th) for a free consultation or contact us here to set up an appointment. A lawyer who cares is right around the corner. Taubman Law — Smaller, Smarter, Better.
Related Posts