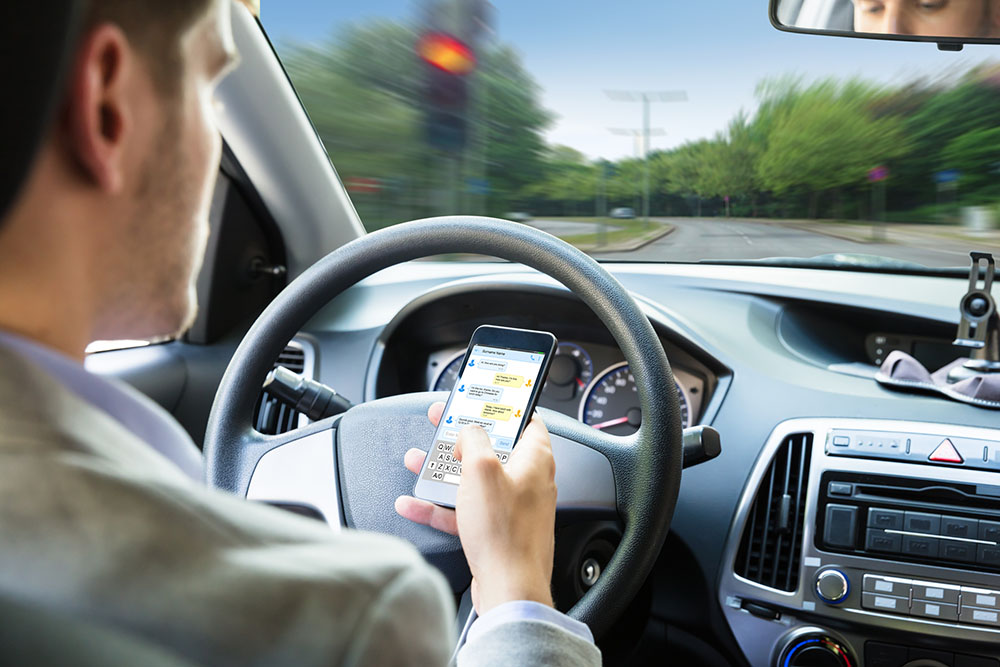 Understanding Your Rights Under Ohio Texting and Driving Laws
As long as there have been cars on the road, drivers have been distracted. Fiddling with the radio, putting on makeup, eating and drinking … people do a lot of things when they should be focusing on the road. And the advent of smartphones brought on the worst offender of all — texting and driving.
Texting (emailing, browsing social media, etc.) and driving is wildly dangerous — to the driver, other drivers, and pedestrians. There are Ohio texting and driving laws in place, but many people just can't put the phone down. Even when they're operating a machine that weighs thousands of pounds, often at speeds exceeding 60 miles per hour (or more).
Texting and driving is distracting and dangerous on several levels. You're taking your eyes off the road, so it's visually distracting. You're taking your hand off the wheel, so it's manually distracting. And you're focusing on something other than driving, so it's mentally distracting. One of those distractions — at any speed — is enough to cause damage and harm. Doing all three at once is a recipe for disaster.
Just look at some of the statistics. 64% of all road accidents in the US have a cell phone involved in them. Each year, over 330,000 accidents caused by texting and driving lead to severe injuries. Texting and driving is 6 times more likely to get you in an accident than drunk driving. Texting and driving is no joke and can come with severe consequences.
Ohio Texting and Driving Laws — What You Need to Know
Ohio texting and driving laws have been in effect since 2013. For drivers under the age of 18, cell phones are completely off limits for texting and talking. Teenagers can't even use a GPS unless it's hands-free. It's a primary offense, and a conviction leads to a 60-day license suspension and a $150 fine for a first offense. For a second offense, you'll lose your license for a year and face a fine of $300.
For drivers over 18, the rules aren't quite as strict, but there are still consequences. Texting or emailing while driving is illegal, but talking on the phone is permitted. For adults, it's a secondary offense, meaning you can't get pulled over for it. You have to commit a traffic violation first and the texting violation will be added onto it. The texting and driving portion of the offense will land you a fine up to $150.
If you were involved in a texting and driving accident, Taubman Law is here for you. Contact Brian and Bruce Taubman at Taubman Law for a free, no-obligation consultation. We're Cleveland lawyers who care and will give your case the personal attention you deserve.
---
This post was written by Cleveland attorney Bruce Taubman, who practices workers' compensation, personal injury, and medical malpractice throughout Ohio.
Taubman Law primarily practices in personal injury, medical malpractice, workers' compensation law, and employment discrimination throughout Northeast Ohio and beyond. For more than 40 years, the Taubman Law Family has been helping our clients receive the compensation that they deserve. Come and see us at our Ohio City office (1826 West 25th) for a free consultation or contact us here to set up an appointment. A lawyer who cares is right around the corner. Taubman Law — Smaller, Smarter, Better.
Related Posts