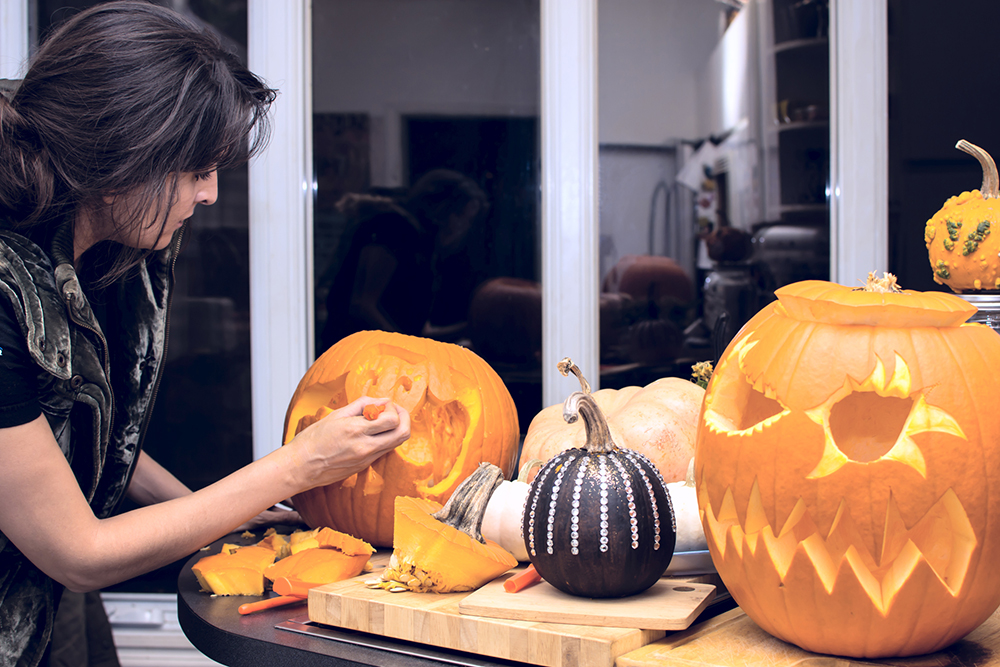 Ohio Halloween Safety — Tips to Keep the Whole Family Safe
Even though the Halloween season is all about candy, fun, and spookiness, safety should be a top priority. While parents want their kids to be safe and secure amidst all the spooky Halloween fun, you can never really judge how many dangers are lurking around them. Ohio Halloween safety comes with its own special considerations — for kids and adults.
Everything from jack-o'-lantern flames to improperly lit walkways can pose a safety risk to homeowners and trick-or-treaters. So, for those who care about Halloween safety and want to avoid Halloween lawsuits, we've got some interesting tips to keep a distance from potential risks.
Ohio Halloween Safety Tips
Check Your Insurance Policies
Welcoming trick-or-treaters or inviting visitors to your home can expose you to possible insurance claims and lawsuits. So, check with your insurance agent well in advance to ensure your liability is covered on your car insurance, as well as your homeowner's policy. Moreover, if you don't have umbrella coverage, consider adding it before Halloween.
Remove Obstructions From Your Walkway
Make sure the path the trick-or-treaters or party guests would take to your front porch or home entrance does not have any obstructions. As much as possible, repair damaged porch boards, walkways, and porch railings. If you're planning to place scary decorations such as artificial cobwebs, tombstones, scarecrows, or witches, make sure they're properly placed away from entryways.
Be Careful While Lighting Your Walkway
According to the National Fire Protection Association, while candles and luminaries add a beautiful glow to your home on Halloween, they can become a fire hazard, especially for young kids. Therefore, you should use LED lights instead of your front porch. Also, ensure you check the sockets, wirings, and loose connections to prevent candy-seekers from getting electrocuted.
Take Care of Your Pets
While Halloween is a fun time for most of us, it's not the same for our pets. According to KC Theisen, the director of pet-related issues at the Humane Society of the United States, the factors that make Halloween exciting for people such as spooky costumes, noise, smoke, etc., can scare pets. Moreover, a nervous pet can attack people, especially trick-or-treaters.
Therefore, while you make the most of all the Halloween fun happening around you, don't forget to ensure the safety of your pets.
Ensure Indoor Fire Safety
Planning to host a big Halloween event at home? Don't forget to check your carbon monoxide and smoke alarms. Also, as much as possible, avoid any fire-related stunts. Fire hazards can pose a risk for party-goers and trick-or-treaters wearing fancy Halloween accessories, costumes, and wigs. Therefore, make sure your Halloween costumes are fireproof and have flame retardant labels.
Consider Car and Pedestrian Safety
Bicycle, car, and truck accidents are common during Halloween. In 2017, October ranked No. 2 in motor vehicle deaths with 3,700 accidents. Moreover, children are over twice as likely to be hit by a vehicle and get killed on Halloween than any other day of the year. To ensure the safety of kids and other pedestrians:
Avoid Halloween Lawsuits
Got plans to transform your home into an interesting Halloween haunting? Great, but don't break any premises laws. Ohio lawsuits around Halloween can land you massive fines. So, if you're inviting guests, protect them and keep your property safe by:
Fixing damaged areas, loose connections, and open writing in and around your home
Eliminating tripping hazards
Avoiding the use of harmful chemicals for creating Halloween effects
Using 'direction' and 'warning' signs around your property to guide visitors and avoid injuries
---
This post was written by Cleveland attorney Bruce Taubman, who practices workers' compensation, personal injury, and medical malpractice throughout Ohio.
Taubman Law primarily practices in personal injury, medical malpractice, workers' compensation law, and employment discrimination throughout Northeast Ohio and beyond. For more than 40 years, the Taubman Law Family has been helping our clients receive the compensation that they deserve. Come and see us at our Ohio City office (1826 West 25th) for a free consultation or contact us here to set up an appointment. A lawyer who cares is right around the corner. Taubman Law — Smaller, Smarter, Better.
Related Posts