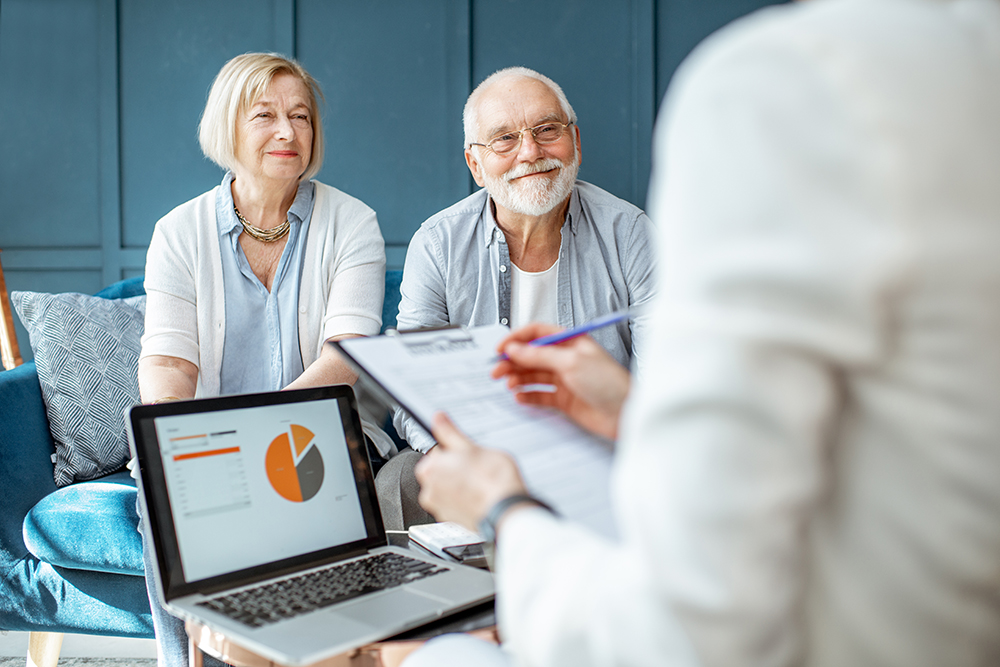 How to Ensure You're Working With Legitimate Financial Advisors
Did you have a bad experience with a financial advisor or planner? Do you feel you're being scammed or taken advantage of? Contact us here or call 216-621-0794. We'll help you get the justice you deserve.
With so many ways to make and lose money these days, investors need financial advisors to counsel them. Nevertheless, investments carry heavy risks and you, as an investor, need to be careful while choosing a financial advisor. Research shows that consumer use of financial advisors has significantly increased in the last few years. But are those consumers working with legitimate financial advisors?
To check the legitimacy of a financial advisor, experts advise checking their background using the Financial Industry Regulatory Authority (FINRA) website. For instance, advisors having a history of compliance violation with regulations such as the Employee Retirement Income Security Act (ERISA) can be difficult to trust.
Before you book a hotel, you probably go online and check ratings and reviews, right? Unfortunately, many people do not check the credentials of the financial advisors they are trusting with thousands of dollars of their hard-earned income. According to Forbes, approximately 38% of Americans are unsure if their financial advisor is a fiduciary, and 60% of them consider seeking help to determine whether their financial advisor is a fiduciary. 
The 3 Critical Factors Legitimate Financial Advisors Will Have
Fundamental Values. First things first, find out what your financial advisor's fundamental values are. Is he or she a person of integrity? Does your financial advisor put your interest before his or hers? If your financial advisor is constantly trying to sell you a financial plan that can get him or her a substantial commission regardless of how suitable it is for you, the individual's fundamental values and interests are not aligned with yours. 9 out of 10 Americans agree (76% strongly agree) that when they seek financial advice, the person advising should put consumers' interest before theirs. 
Patience. Patience is definitely a virtue in the case of financial advisors. Will your financial advisor explain his or her recommendations patiently? If you are facing issues understanding your investment, your financial advisor is not doing a great job. Also, ensure you check whether or not they are fiduciary, which legally abides them to put your interests before his or hers. 
Expertise and Experience. A financial advisor's education, expertise, and training play key roles in determining his or her legitimacy. It's also vital to ensure your financial advisor has not had issues with regulatory authorities or a history of misconduct in the industry. Has your financial advisor been in the profession for a long time or served the same organization for a long period? Also, don't forget to look for certifications such as Chartered Investment Counselor, Certified Financial Planner (CFP) and Certified Fund Specialist (CFS).
Other Important Questions to Ask Your Present or Potential Financial Advisor 
Are you a fiduciary? Pay attention to how your financial advisor responds to this question. If your financial advisor claims that they are a fiduciary, ask them to share that in writing. 
Are you dual-registered? Some financial advisors as registered as both broker-dealers and investment advisors. However, a broker-dealer is typically a salesperson. Therefore, if you are planning to hire a financial advisor who is dual-registered, ensure they are focussing on the investment advice part and not wearing the salesperson hat. 
Do you receive commissions apart from what I am paying you? Some financial advisors receive commissions when they influence clients to buy investment products such as annuities and mutual funds. This is considered a conflict of interest and is indicative of the fact that the financial advisor is not a fiduciary. In such cases, the financial advisors end up steering you toward products that do not suit your requirements and this can impact your investment portfolio and growth. 
Don't be fooled, and if you need help determining whether or not you're working with legitimate financial advisors, contact Brian and Bruce Taubman at Taubman Law to arrange a free consultation with no obligation.
---
This post was written by Cleveland attorney Bruce Taubman, who practices workers' compensation, personal injury, and medical malpractice throughout Ohio.
Taubman Law primarily practices in personal injury, medical malpractice, workers' compensation law, and employment discrimination throughout Northeast Ohio and beyond. For more than 40 years, the Taubman Law Family has been helping our clients receive the compensation that they deserve. Come and see us at our Ohio City office (1826 West 25th) for a free consultation or contact us here to set up an appointment. A lawyer who cares is right around the corner. Taubman Law — Smaller, Smarter, Better.
Related Posts