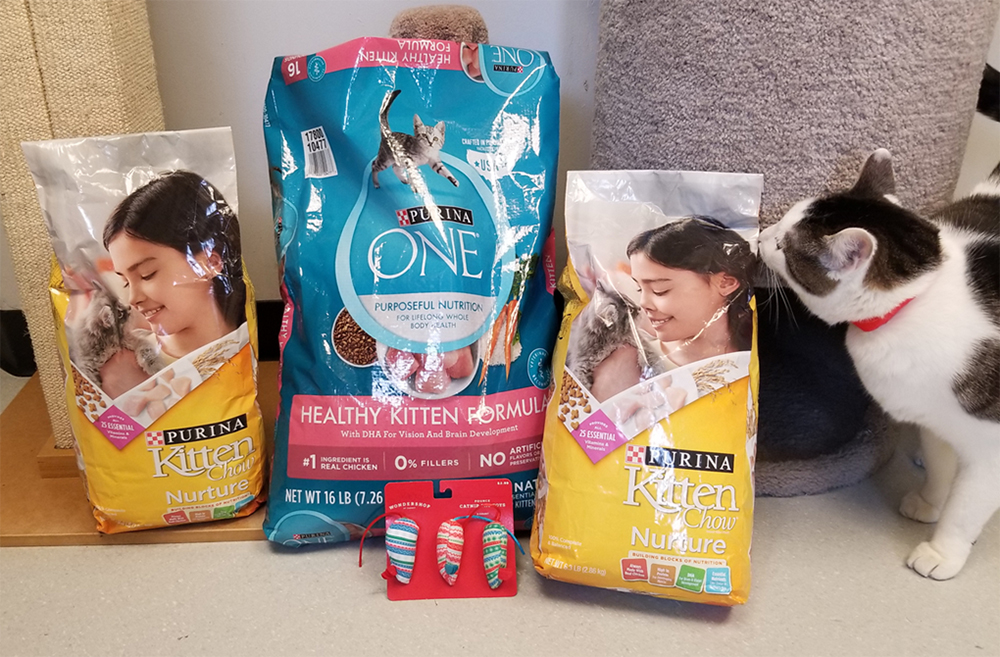 Introducing Taubman Law Cares
Taubman Law is committed to making a difference within our community. We want to highlight charities we support because we believe we accomplish more when we're inspired by a purpose beyond ourselves. To that end, we've created Taubman Law Cares — a new initiative that will aim to do good throughout Northeast Ohio and beyond.
For our first Taubman Law Cares spotlight, we were happy to donate kitten food and toys to The Citizens Committee for the Lakewood Animal Shelter (CCLAS). The Lakewood Animal Shelter is run by the City of Lakewood. CCLAS is the non-profit, all-volunteer group that supports the shelter and the animals within it. They assist with medical costs and foster care for ill or orphaned animals that need additional assistance before being available for adoption.
Why Taubman Law Cares Chose CCLAS
According to the American Society for the Prevention of Cruelty to Animals (ASPCA), approximately 6.5 million companion animals enter U.S. animal shelters nationwide every year. Of those, approximately 3.3 million are dogs and 3.2 million are cats. And, each year, approximately 1.5 million shelter animals are euthanized (670,000 dogs and 860,000 cats).
However, approximately 3.2 million shelter animals are adopted each year (1.6 million dogs and 1.6 million cats), and about 710,000 animals who enter shelters as strays are returned to their owners. Of those, 620,000 are dogs and 90,000 are cats.
We want to help get those adoption and return numbers up. We are committed to supporting our local animal shelters and charities to aid in all their efforts.
To learn more about CCLAS or to donate to their cause, click here. For more information on Taubman Law Cares, please contact us here.
---
This post was written by Cleveland attorney Bruce Taubman, who practices workers' compensation, personal injury, and medical malpractice throughout Ohio.
Taubman Law primarily practices in personal injury, medical malpractice, workers' compensation law, and employment discrimination throughout Northeast Ohio and beyond. For more than 40 years, the Taubman Law Family has been helping our clients receive the compensation that they deserve. Come and see us at our Ohio City office (1826 West 25th) for a free consultation or contact us here to set up an appointment. A lawyer who cares is right around the corner. Taubman Law — Smaller, Smarter, Better.
Related Posts