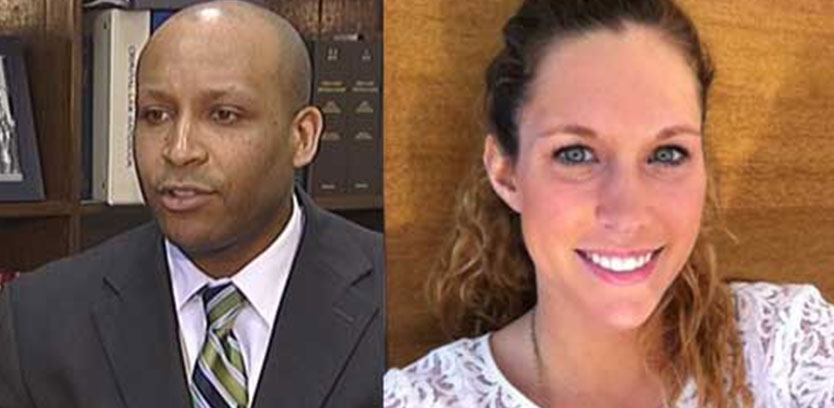 Sexual Harassment Claim Against Judge Horton of Columbus
      Bruce Taubman, helping right a wrong in Columbus, Ohio
Taubman Law is helping a young woman who was sexually  harassed and subjected to a hostile work environment while employed as a bailiff for Columbus Common Pleas and Recently elected Court of Appeals Judge Timothy Horton.  If you have even been subjected to unfair treatment at the hands of Judge Horton or any employer, contact us, we can help!
Below is a news release to Columbus Media outlets
Bruce Taubman and Brian Taubman of Taubman Law have been retained to investigate these insidious complaints and in the next couple days anticipates having a news conference or media release. In the meantime, we believe that the internal investigation as well as information that has recently been brought to the court's attention will show that Judge Horton has subjected Elise Wyant to sexual harassment and a hostile work environment throughout her time as an employee of Franklin County.
During Elise's employment with Judge Horton at the Court of Common Pleas, he constantly made sexual advances towards her and subjected her to emotional abuse. At this time, Elise does not want to get into specifics due to privacy concerns. For this reason and more, she was apprehensive to file such a complaint to begin with but believes that Judge Horton's conduct to her must be addressed. The future release will outline a repeated pattern of unwanted sexual advances by Judge Horton via text messages, email and eye-witness accounts, and will show the unwillingness of Atiba Jones to follow up on complaints made to him.
Horton's behavior toward Elise progressively got worse over time. He began retaliating against her as soon as she stopped spending time with him at out-of-work functions. Just a few examples of retaliation include Judge Horton revoking her time off that he had previously approved, and scolding her for having lunch meetings without first getting his approval.
Judge Horton claims the issues with my Client, Elise Wyant, has to do only with human resources and absolutely nothing to do with him. Judge Horton is the root of all the complaints; the resignation of Atiba Jones only shows the ineptness of the Human Resources department of Franklin County Common Pleas Court and the seriousness of her complaints.
Here at Taubman Law we believe in helping people, it's why Bruce Taubman and Brian Taubman started practicing and it's why they choose to do Plaintiff's work. If you believe you were ever sexually harassed, wrongfully terminated, discriminated at work or injured at work,  contact us  for a free evaluation.
Related Posts