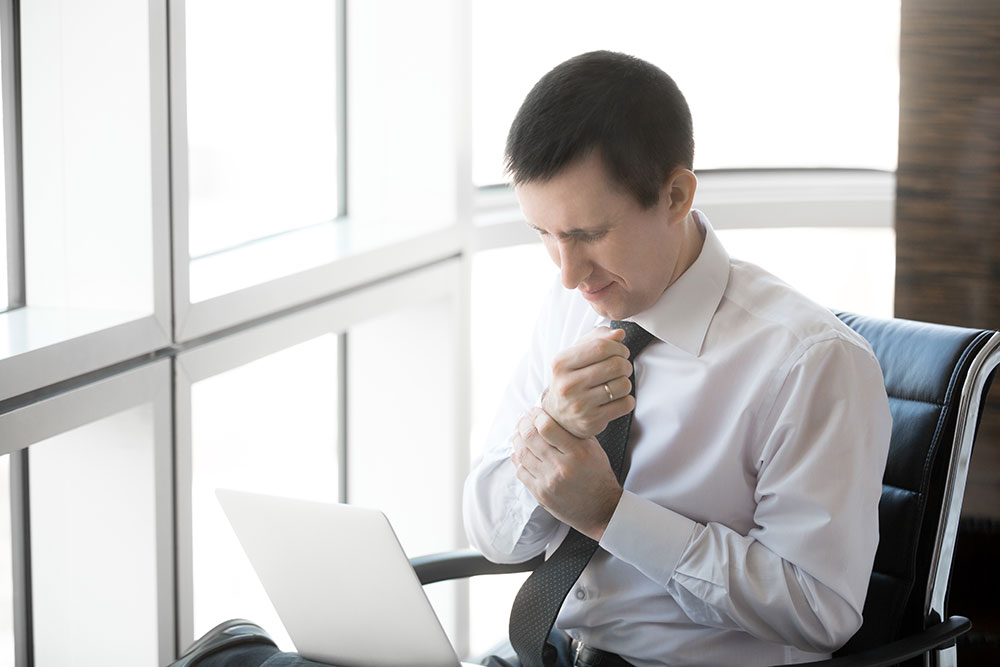 Ohio Workers' Compensation FAQs — What is an Occupational Disease?
What is an occupational disease? Unlike a workplace injury, an occupational disease occurs gradually over time. And often, people don't even realize they're suffering from an occupational disease — until it's too late.
These diseases, such as chronic skin conditions or respiratory illnesses, may be caused by exposure to a substance in the workplace. To be considered occupational, the conditions in the workplace must place you at greater risk to the illness than the conditions in the general public would. The illness must also be confirmed by a medical diagnosis.
What is an Occupational Disease — and What Do I Do if I Have One?
Workplace conditions that may cause occupational diseases include exposure to toxic chemicals; dust, gases or fumes; extreme noises or temperature changes; physical vibrations, constant pressure and use; repetitive motions; radiation or radioactive rays; and disease-causing organisms. That's what can cause them, but what is an occupational disease?
Examples of occupational diseases may include:
Lead, mercury, phosphorus, or arsenic poisoning
Poisoning by benzoyl, gasoline, benzine, naphtha, carbon disulfide, wood alcohol, carbon dioxide, or potassium cyanide
Infection or skin conditions caused by contact with oils, compounds lubricants, dust, liquids, fumes, gases, or vapors
Brass, zinc, manganese, or radium poisoning
Bursitis
Ulceration of the skin or nasal passages
Berylliosis
Cardiovascular pulmonary or respiratory illness (if you are a firefighter or police officer)
Silicosis and asbestosis
Diseases of the respiratory tract caused by exposure to dust
Carpal tunnel syndrome, tendonitis, tennis elbow, and de Quervain's disease
Anthrax
Glanders
What is an occupational disease? Brian and Bruce Taubman know, and more importantly, they know how to get you the compensation you deserve for them. Don't wait until it's too late. For more information about occupational diseases, contact Taubman Law to arrange a no-cost, no-obligation consultation.
---
This post was written by Cleveland attorney Bruce Taubman, who practices workers' compensation, personal injury, and medical malpractice throughout Ohio.
Taubman Law primarily practices in personal injury, medical malpractice, workers' compensation law, and employment discrimination throughout Northeast Ohio and beyond. For more than 40 years, the Taubman Law Family has been helping our clients receive the compensation that they deserve. Come and see us at our Ohio City office (1826 West 25th) for a free consultation or contact us here to set up an appointment. A lawyer who cares is right around the corner. Taubman Law — Smaller, Smarter, Better.
Related Posts