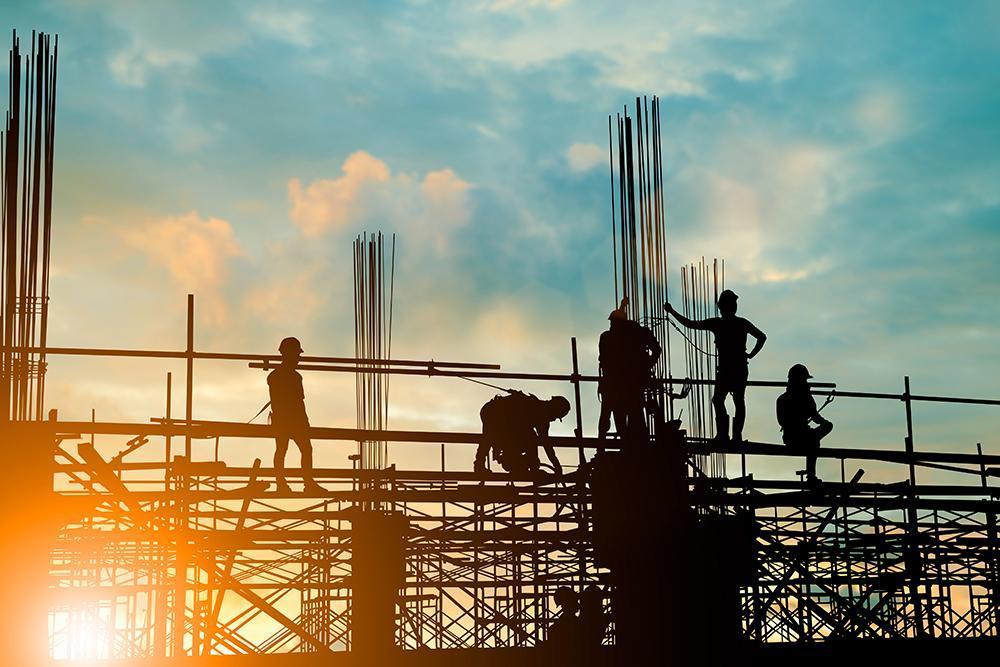 Ohio Workers' Compensation FAQs — What Am I Entitled to Under Ohio Workers' Compensation Law?
Do you understand Ohio workers' compensation law? Many people don't even understand what benefits they are entitled to if they are injured on the job or suffer an occupational disease, let alone all the nuances of Ohio workers' compensation law. In addition to paying your medical bills, Ohio workers' compensation law provides many other types of benefits, including wage replacement, surgical revision of scars, compensation for any degree of permanent disability resulting from your workplace injury or illness, permanent total disability, compensation for the loss of use of a limb, or just settling or resolving your claim.
At Taubman Law, we offer a free consultation on workers' compensation benefits for anyone who suffers an on-the-job injury, occupational disease, substantial aggravation of a pre-existing medical condition, or just wants to discuss the status of their old inactive claim.
Types of Workers' Compensation Benefits Under Ohio Workers' Compensation Law
Payment of Medical Bills.

The state will pay your medical related bills for the life of the claim as long as the treatment is warranted.

Temporary Total Disability (TTD).

This is paid to a disabled worker for an undetermined period of time to replace lost wages, while he or she is not able to engage in any type of sustained work

Scheduled Loss.

This compensation is paid to a worker who suffers an amputation, loss of use of a limb, partial loss of use of fingers or loss of vision (20 percent uncorrected or total loss of hearing).

Permanent Partial Disability (PPD).

This is a compensation for a percentage of permanent damage as the result of your injury or illness. This is the closest Ohio's BWC has to pain and suffering.

Permanent Total Disability (PTD).

These benefits are payable for life if you suffer a permanent inability to do any type of sustained remunerative employment as a direct result of your allowed conditions in your workers' compensation claim.

Disabled Workers' Relief Fund (DWRF).

This is a supplemental fund that provides a cost-of-living adjustment for workers who receive permanent total disability payments.

Facial Disfigurement Award.

This is an award for workers who suffer visible damage to their face or head.

Wage Loss (WL).

This is paid if you experience wage loss due to work restrictions.

Working Wage Loss (WWL).

This is payable when you return to your job if you experience wage loss due to different job duties, fewer hours, or are required to engage in different work.

Non-Working Wage Loss (NWWL).

This benefit is paid if you are unable to secure employment within your physical restrictions and your doctor has certified you can no longer do the work your formerly did.

Living Maintenance Wage Loss (LMWL).

You may receive this benefit if you continue to have physical restrictions after rehabilitation.

Living Maintenance (LM).

You receive this benefit while you are participating in a rehabilitation plan.

Lump Sum Settlement (LSS).

You can initiate a lump sum award to settle your workers' compensation claim based on its potential value. This is a complete closure of your claim.

Lump Sum Advancement (LSA).

This is a prepayment of future compensation.
Protect your rights and get the compensation you deserve. For more information on Ohio Workers' Compensation Law, contact Brian and Bruce Taubman at Taubman Law to arrange a free consultation.
---
This post was written by Cleveland attorney Bruce Taubman, who practices workers' compensation, personal injury, and medical malpractice throughout Ohio.
Taubman Law primarily practices in personal injury, medical malpractice, workers' compensation law, and employment discrimination throughout Northeast Ohio and beyond. For more than 40 years, the Taubman Law Family has been helping our clients receive the compensation that they deserve. Come and see us at our Ohio City office (1826 West 25th) for a free consultation or contact us here to set up an appointment. A lawyer who cares is right around the corner. Taubman Law — Smaller, Smarter, Better.
Related Posts