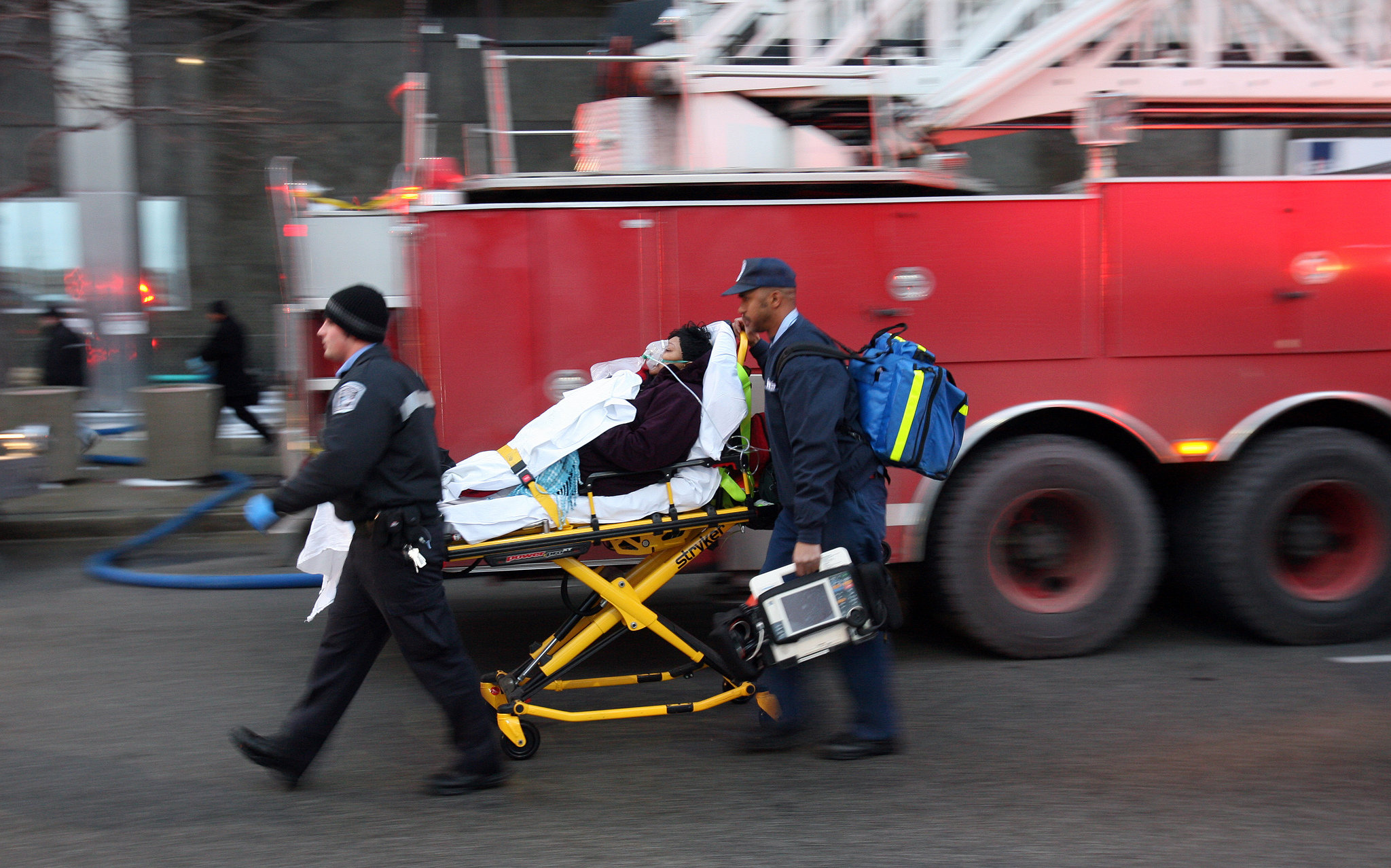 First responders and their right to immunity
A tragic accident occurred when a Northfield paramedic slipped as result of bad weather and surface conditions, causing an 81-year-old man to fall from a gurney while being carried to an ambulance. This gentleman later died from heart disease, the Cuyahoga County Medical Examiner reported.
However, the medical examiner also noted the skull and brain injuries that he suffered from the fall as "other conditions" related to his death.The death was ruled accidental.
Medics rushed him to Hillcrest Hospital in Mayfield Heights, where he died three days later. Northfield fire officials conducted an internal investigation into the incident and are making changes to policies and procedures to prevent a similar incident.
This incident is similar to a case we are currently handling at Taubman Law, where our Client was transported by the City of Hudson's paramedics on October 8, 2011 to University Hospital. During the period of transport they administered approximately ten times the prescribed amount of epinephrine and caused her to have a heart attack.
Cases against first responders, such as paramedics, are incredibly tough to prevail at because municipalities such as the cities of Hudson and Northfield have a general grant of immunity for injuries allegedly caused by an act of an employee of the political subdivision in connection with a governmental or proprietary function. R.C. 4765.49(B) provides that a "political subdivision that provides emergency medical services is not liable in damages in a civil action for injury arising out of any actions taken by a paramedic unless the services are provided in a manner that constitutes willful or wanton misconduct."
So what constitutes willful or wanton misconduct? A willful and wanton conduct is a willful or wanton injury that must have been intentional or the act must have been committed under circumstances exhibiting a reckless disregard for the safety of others, such as a failure, after knowledge of impending danger, to exercise ordinary care to prevent it or a failure to discover the danger through recklessness or carelessness when it could have been discovered by the exercise of ordinary care. These are incredibly tough to prove and one would need an attorney who has done a few of these to discover if this culpability existed. This is something we have experience with at Taubman Law.
What recourse if any does the family of the Northfield man have minus proving wanton or reckless conduct to overcome the immunity of Northfield? One possible recourse would be a possible action against the homeowner of the property where the incident took place. If the sidewalk was in terrible shape, and this was obvious, or if there reports of prior incidents, or a two-inch incline, this could lead to a possible recovery. None of this will make the tragedy go away, but finding some justice and financial support during a difficult time will make it easier to bear.
Overall, it's a very sad case, and it's tough for families to find any comfort in such difficult times. Bruce, Brian and the Taubman Law family sends our condolences to the deceased's family.
Link to the original article in the Cleveland Plain Dealer
Related Posts