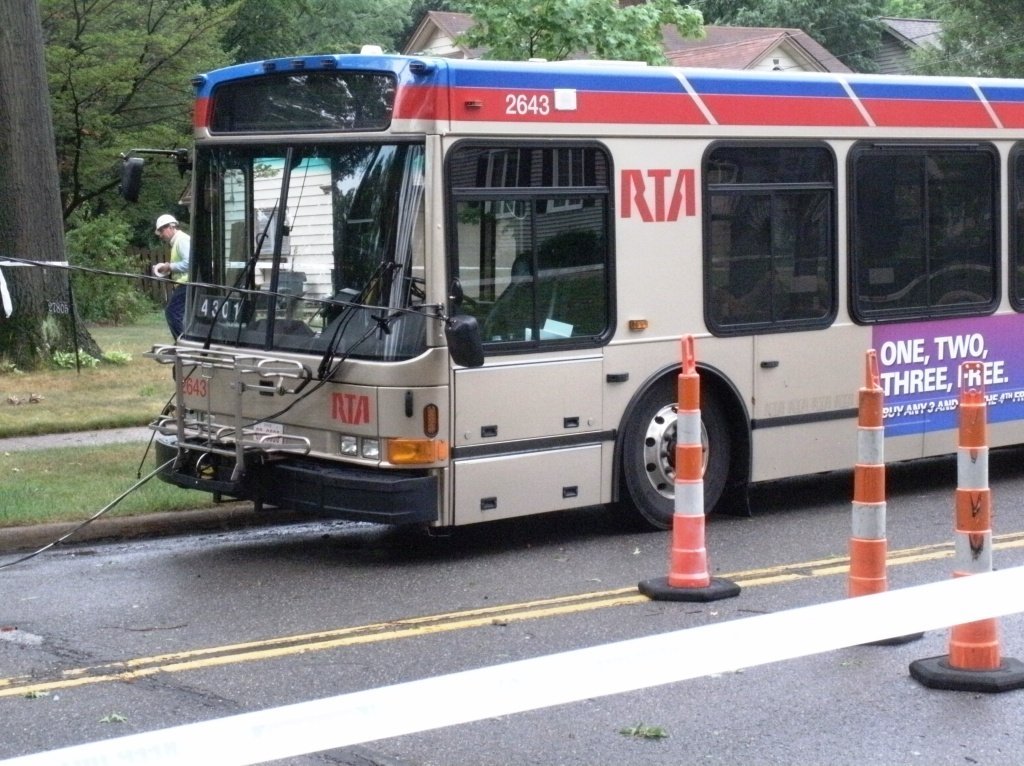 Cleveland RTA at fault again, numerous injuries reported
The driver of a Greater Cleveland Regional Transit Authority bus that struck a bridge support Wednesday morning is among those injured in the crash, according to RTA spokeswoman Linda Krecic.
Four people were taken to MetroHealth Medical Center after the bus crashed about 6 a.m. on St. Clair Avenue near East 131st Street.
Two people suffered serious injuries and two people suffered minor injuries, according to EMS.
Who can be held accountable and what led to this accident? The circumstances leading to the accident are still being reviewed but even if it's not the fault of the driver the injured passengers have a claim against RTA for their injuries because they were owed a duty of care and that duty was breached when the accident occurred. In fact, the passengers of the bus are owed a higher duty of care than they would be owed as a passenger of a car. RTA's self insured retention fund will cover those injured and a lawyer should be contacted sooner than later to make sure they get the treatment they need to make a speedy recovery. Beware RTA sends adjusters to victims homes after an accident hoping to get them to sign releases in exchange for little money. Make sure you contact an attorney before you sign anything.
The driver, even if it's his or her fault can file a workers' compensation claim because the Ohio Workers' Compensation is a no fault system. Most likely RTA like almost every other employer in Ohio will drug test the driver at the hospital. If the test comes back positive the driver can still make workers' compensation claim but will most likely lose their claim unless they can prove that the drugs or alcohol was not the cause of the accident.
At Taubman Law we focus on personal injury, workers' compensation and medical malpractice. We pride ourselves on helping people and have been doing so for over 40 years. If you or a loved one have been injured, let us help you get the compensation you deserve. We don't get paid unless you do!!
Taubman Law . Smaller . Smarter . Better
This post was written by attorney Bruce Taubman of Cleveland, Ohio and Brian Taubman. You can reach Bruce at brucetaubman@taubmanlaw.net.
Related Posts