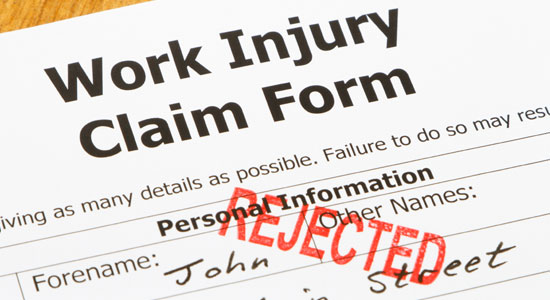 When an Employer Disputes a Workers' Compensation Claim
Here's the harsh reality of workers' compensation: Just because you believe you're entitled to a claim doesn't mean your employer will necessarily agree.
In fact, in all likelihood you'll need to fight to win your compensation claim – either through a settlement or in a court of law. Why you ask? Simply put, workers' compensation claims cost your employer money.
Under our current workers' compensation system, employers are mandated to purchase insurance that provides benefits to employees who suffer work-related injuries. And as is the case with other types of insurance, your employer's insurance premiums increase when more employees are awarded payment from workers' compensation claims.
Consequently, it's not uncommon for employers to question the legitimacy of an injured worker's claim. Is the worker overselling his or her injury? Did substance-abuse or careless behavior contribute to the injury? Did the injury even occur on the company watch? Each of these questions and more tend to be raised by employers, as they refuse to believe working conditions and equipment or the nature of the work, itself, triggered a work-related injury.
This employer skepticism demonstrates the need for you to hire an attorney like Taubman Law to be your representative and personal advocate. You don't need to be alone in this fight.
Among the reasons an employer or its insurance company might deny a workers' compensation claim are the following:
The injury isn't actually work-related.
The injury isn't actually serious.
The injury wasn't a financial detriment to the employee.
When you receive a denial from your employer, it's time to get your workers' compensation lawyer involved to negotiate with the employer's insurance company or request a hearing from the Ohio Bureau of Workers' Compensation (BWC).
Regardless of your employer's response to your filed claim, there's no need to feel guilty nor worry whether your employer will harbor ill will toward you for exercising your rights. Here's the bottom line: If you're injured on the job and are plagued by medical expenses or lost wages, you deserve to make use of your company's workers' compensation benefits.
At Taubman Law we know the ins and outs of the workers' compensation process and are here to defend your rights. We will make sure your employer is held accountable.
This post was written by Cleveland attorney Bruce D. Taubman, who practices workers' compensation, personal injury and medical malpractice throughout Ohio.
Related Posts