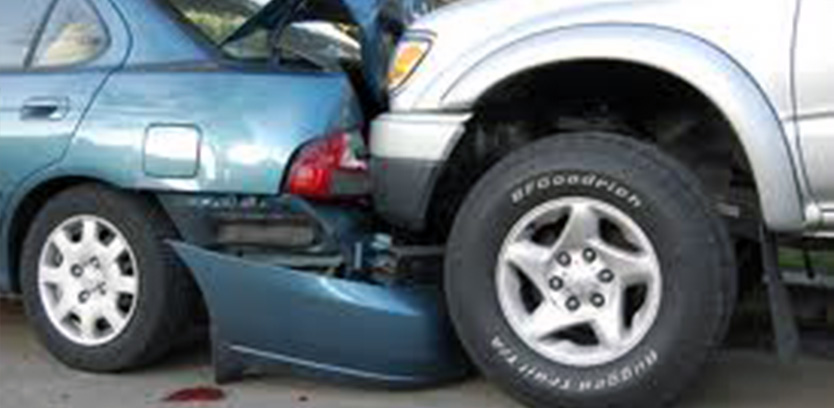 I was in a car accident, what should I do?
What should you do if you're in a car accident? When it happens, injuries may be severe and emotions high. However, there are important things to do at the scene of the accident and soon afterward, below is a list of what we believe you should after being in an accident. As always we are available 24/7 to discuss your legal matters in person
1. Stop
Never drive away from the scene of the accident, even a minor one. If you leave, particularly where someone has sustained injuries or was killed, you can face serious criminal penalties for being a hit-and-run driver.
2. Check on All Drivers and Passengers
Before assessing property damage, make sure everyone involved in the accident is okay. Get medical attention for anyone who needs it. If a person is unconscious or has neck or back pain, don't move them until qualified medical help arrives, unless a hazard requires moving the person.
3. Call The Police
Even if there no serious injuries, it is a good idea to call the police. You may need a police report to file a claim with your insurance claim or to further pursue legal action of medical bills and pain suffering. Filing a police report in Ohio is incredible important and we recommend doing it
4. Make an Accurate Record
When the police arrive, make sure you tell the investigating officer(s) exactly what happened, to the best of your ability. If you do not certain facts, tell that to the officer. Don't speculate, guess or misstate any facts. If you are uncertain if you are injured, tell the officer you are not sure. The police report can be an instrument to help you or hurt. Throughout the years at Taubman Law our clients statements in the police reports have helped and hindered their cases. Remember if you are unsure about something, tell the officer that you are unsure how the accident occurred, etc.
5. Take Pictures
Take photographs of any damage to your vehicle as soon as possible after the accident. Photos helps your insurance adjuster determine how much you should be compensated for the damage to your car and can help in court. Pictures of your car before the accident can offer a great "compare and contrast" to show the true extent of the damage sustained in the accident. Also, taking pictures of the damage will show that your injuries are realistic due the amount of force and impact the other vehicle had when you got hit.
6. Exchange Information
If you choose not to call an officer to the scene, make sure to exchange information with the person who hit you. This information should include name, address and telephone number of all persons involved in the accident, drivers and passengers alike. you should also obtain information about insurance by asking to see the insurance card for all vehicles involved in the accident. Always remember, you can file an accident report after the accident at a police station to make a record of the incident.
7. Report The Accident
Notify your insurance company as soon as possible. Some policies require immediate notification and make sure you know what type of policy you have, do you have under insured, uninsured coverage? Do you have medpay, where you are required to submit your medicals to your insurance company.
8. Seek Medical Attention
Often, injuries caused by motor vehicle accidents are not immediately apparent. Most of our clients report feeling the most pain a day or two following an automobile accident. Unless you are absolutely certain you were not injured, you should seek medical attention at your local emergency room or by seeing your family physician. Even in accidents involving minor impact, you can sustain serious injuries to you spine and head. Going to get proper medical treatment is one of the most important things to do after an accident.
9. Use Caution in Discussing the Incident
Don't talk to anyone about the accident other than your lawyer, your insurance company, and the police. Don't talk to a representative of another insurance company, without the knowledge of your attorney or insurer. If called by the other insurance company, be polite, but ask them to call your attorney or insurer to arrange an interview. Also, tell your lawyer or insurer about the call.
10. Be Wary of Early Settlement Offers
Be careful if you're offered a settlement from an insurance company. Confirm all your physical injuries have been treated. Some injuries don't show up or reach their greatest level of discomfort until many days, weeks, or months later. Don't settle a claim until you know you'll be compensated for all your injuries, and consult an attorney before signing any settlement documents. Insurance companies will try to have you settle before you know the extent of your injuries and will try to at an undervalued amount.
11. Consider Hiring an Attorney
If anyone was injured in the accident, it's best to consult an experienced attorney. An attorney can help you maximize your recovery if you're injured or better defend yourself if you're at fault. Here at Taubman Law we have been practicing personal injury cases for over 35 years. We don't get paid unless you get paid. If you've been involved in a car accident in Ohio, Cleveland or Columbus. Let us help you get the compensation you deserve and are entitled to. Contact us
At Taubman Law We Make Workers' Comp Work For You! Contact Us If You've EVER Been Injured While Working or In a Car Accident. Let us Help You Get The Compensation, Treatment, Benefits You Deserve. We Don't Get Paid Unless You Get Paid.
Related Posts