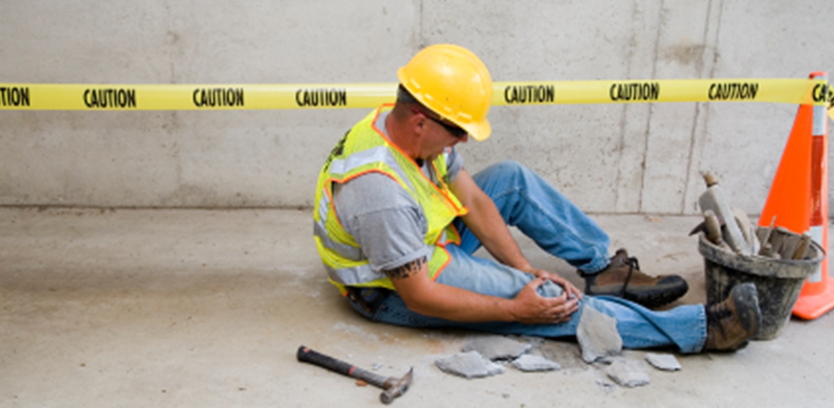 Recent Workers Comp FAQs
Below are recent questions/queries proposed by you, come back often and we will answer them for you as quickly as possible. Feel feel to email us or call us if you don't see an answer to any of your questions
I got a 2nd degree burns at work should I sue in Ohio?
Hi, unfortunately it is really tough to sue your employer in Ohio minus an intentional tort. An intentional tort for this purpose would mean that employer intended that you got burned, mentioned they wanted you burnt, they must have malice so minus them wanting to get you hurt you can't sue. The other option to sue your employer in Ohio while filing a workers' compensation in Ohio would be deliberate removal of a safety device with intent or knowledge to hurt. So minus these two things one cannot sue an employer for a work related injury. Feel free to contact us if you want to discuss in more detail.
I tore my ACL and would like to settle my claim in Ohio, how do I go about doing that?
You would need to schedule an appointment to sign authorization cards to review your claim. Once it's determined whether or not your claim is properly allowed, whether you're still an employee of the same employer and whether or not your claim is still in the employer's experience , a settlement application must be prepared and filed.
Can an Ohio doctor drug test you for a workers' compensation injury more then once?
Probably, if the past test is false/positive or not administered properly, you also have the right to obtain your own test in this case.
Can my boss make surprise visits while I'm on Ohio Workers Compensation?
He can't invade your home, but he can photograph you outside daily activities. There is no expectation of privacy for outside activities; in fact we recently had a case where the employer did this exact thing.
Can a preexisting condition with little documentation hold up in BWC substantial aggravation?
For a preexisting injury to be covered under a new workers' compensation claim, that preexisting injury must have been substantially aggravated from the new injury and that prior injury must be properly documented and a doctor must relate that substantial aggravation to the new injury. Without a casual relationship letter that claim will be incredibly hard to prove. In addition, proof must consist of x-rays, MRI's or some objective medical evidence.
Can I get a Ohio Workers Compensation settlement for PTSD?
Unquestionably, if it's a part of a recognized claim. Ohio does not recognize psychological injuries without a contemporaneous physical impact
How does an employer's experience in Ohio Workers Compensation claim work?
Experience is the time in which a workers compensation stays within an employers risk and costs them money. Usually it is much easier to settle out a workers compensation claim in Ohio when the claim is out of an employers experience.
 State funded employer – 5 years
(b) Public employer – 10 years
(c) Self insured employer – forever
How can you jeopardize your right to file PTSD with workers compensation in Ohio?
By indicating in your medical records that is was acquired elsewhere, like in Vitenam War, Desert Storm or Operation Freedom
How do you win a severe depression claim in Ohio?
Just like a back sprain, contusion or broken arm, a depression claim needs to be properly handled from the onset. The most important thing is that one cannot have a physiological claim without a physical condition from the same incident.
It needs be diagnosed and there needs to be a causal letter from a physiologist or psychiatrist, then your attorney will most likely have to have a hearing with you present to get the claim allowed. The physiological condition acts as its own claim, meaning you get TTD, PTD related from the depression while doing the same from the physical condition that arose from the workplace accident as well. Once the motion is filed the state will schedule a state psychological examination.
I'm receiving BWC will my social security be reduced?
Yes, your Social Security benefits will be decreased because you are receiving BWC payments for permanent total disability (PTD). However, a good attorney could plan ahead for this and make sure your payments are reduced minimally.
If I returned to work after ttd but can no longer work can my ttd start back up if my claim is allowed?
Your claim is already allowed when TTD was paid. If you doctor certifies a new period of disability you can file for this period.
Once you have a physical how long before you BWC tries to settle the claim?
The BWC never tries to settle your claim. You must make the initial overture by submitting a claim application.
What is the general PPD award for back contusions in Ohio Workers Comp cases?
Each case is different. There is no general award. A state doctor will examine you and assess your complaints, measure your physical limitations, if any and render an opinion. We do the same thing with our clients with their treating doctors and go to hearings arguing numbers, figures, results, medical records to try to get you the higher award of the two or as close to possible.
Statute of limitations for a workers compensation case won in Ohio, when can the other side appeal a decision?
14 days from the receipts of the decision on administrative levels, longer period to appeal to court. An appeal to court occurs for example, when employer or employee appeals the dis-allowance or allowance of a condition all the way through all the available Ohio Industrial commission levels. Only conditions can be appealed to common pleas courts.
How do I go about obtaining a worker's compensation settlement for herniated discs and rotator cuff tendonitis?
Again, you must file a settlement application.
What happens when an industrial commission hearing is over?
The Industrial Commission issues an order setting forth it's decision and the basis or rational for that usually within 1-2 weeks
What is the average works compensation settlement for a torn meniscus?
There is no average. Each injury must be evaluated on its own, but with the help of an experienced Ohio Workers Compensation law firm like Taubman Law helping, you will be able to maximize full settlement potential and end up with a great settlement.
Why doesn't the BWC cover injured firefighters in Ohio?
The BWC in Ohio does cover injured civil servant employees such as police man, firefighters and EMS employees. They are public employees and each city has workers compensation coverage we have and currently represent many public employees ranging from maintenance workers to cops from all the major cities in and around Cleveland. In fact checkout our most recent case about an injured Cleveland Firefighter Mr. D here.
Winning rsd appeal at industrial commission?
RSD or reflex sympathetic dystrophy is a hand disease, it depends on the qualifications of your doctor and the quality of his report.
I have a workers comp case where I was diagnosed with disc degenerative disease and workers compensation does not want to pay for the claim/incident, why?
Degenerative disc disease is a congenital condition not caused by an injury if it is pre-existing. Your claim should have been allowed for a substantial aggravation of pre-existing degenerative disc disease
Thanks for your questions.
Sincerely,
Taubman Law
Related Posts