Ohio First Responders Now Eligible for PTSD Compensation
After a lengthy debate, the state of Ohio finally provides long overdue protection for those who protect us. Gov. Mike DeWine signed House Bill 308 into law on Jan. 9, 2021, effectively making first responders suffering from post-traumatic stress disorder (PTSD) eligible for compensation and benefits even without an accompanying injury.
How House Bill 308 Impact First Responders with PTSD in Ohio
In short, House Bill 308 allows first responders' silent suffering to come to an end. In the past, Ohio's peace officers, firefighters, emergency medical workers, and other first responders wouldn't receive compensation for lost wages and medical expenses caused by PTSD unless there was an associated injury.
The new legislation effectively removes the need for an accompanying injury, allowing first responders in Ohio who received PTSD while in the line of duty to finally receive the compensation they deserve. Public employers who hire first responders will pay premiums to finance the PTSD fund.
With more than 30,000 first responders working in Ohio, this bill was a necessary step to support the individuals who see things we can only imagine in our nightmares. Now first responders disabled by PTSD won't lose pay from time away from work and can pay for the medical treatment they need before it's too late.
Protect Your Right to PTSD Compensation Claims in Ohio
While House Bill 308 is a major first step toward supporting first responders suffering from PTSD, it's critical to protect your right to compensation for PTSD you received because of your job. Employers are prohibited from preventing or penalizing workers who file a claim with the fund. However, that doesn't mean that they'll make it easy for you to get the money you deserve for lost pay and medical treatment.
Fortunately, the attorneys at Taubman Law are here to help Ohio's first responders navigate the workers' compensation system. We've filed lawsuits and pushed for action to the Ohio Supreme Court to address the issues of financially supporting those suffering from PTSD.
While we're thrilled that House Bill 308 will give the firefighters, police officers, and EMTs we represent the relief they've earned, we know the work isn't over. This bill is a step in the right direction, but it's not good enough for first responders around the Buckeye State.
If you're a first responder in Ohio who has been diagnosed with PTSD, we are here to help you receive the compensation you and your family deserve. There are many problems and situations that can jeopardize your claim, which is why we're here to fight for your PTSD claim. With more than 40 years of dealing with mental health and workers' compensation, we understand the hardships that our heroes have had to face in the line of duty.
Ready to receive the PTSD compensation you deserve? Come and see us at our Ohio City office (1826 West 25th Street) for a free consultation or contact us online today to tell us about your claim.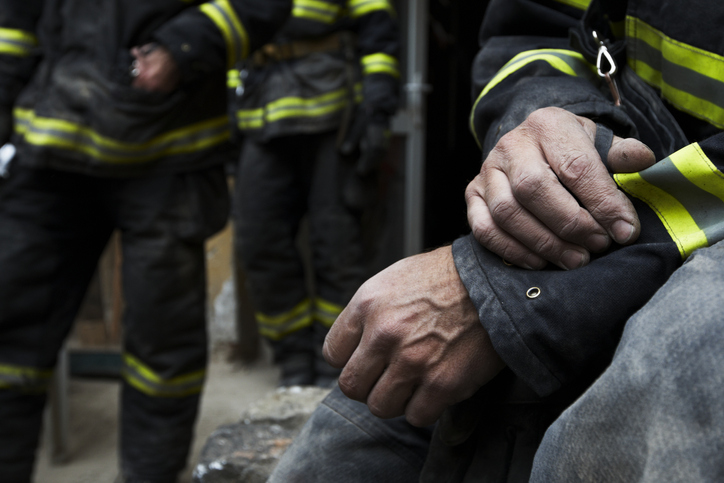 Related Posts