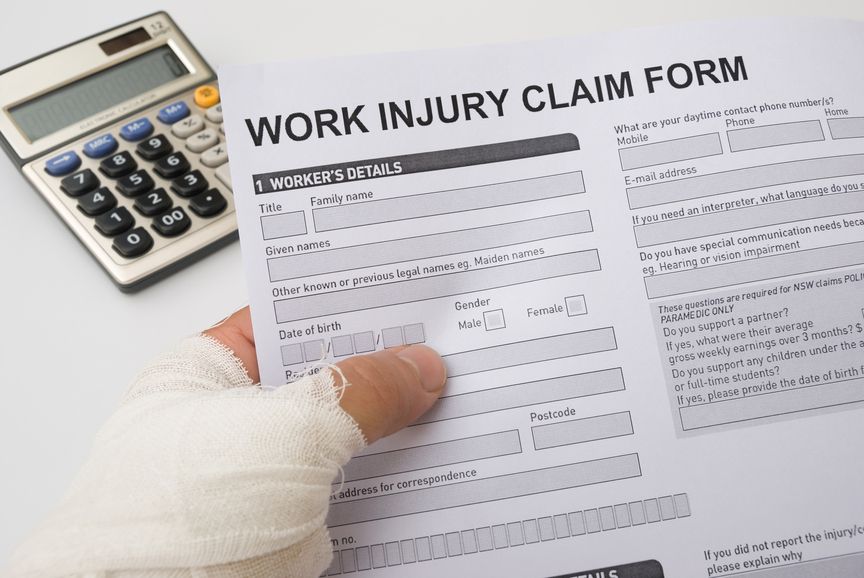 How Does Workers' Compensation Work in Ohio?
The Ohio's workers' compensation program may be difficult to comprehend, especially during the unfortunate time of injury. However, it is imperative to make sure you know what to expect and what is expected of you throughout the process.
As if a work-related injury isn't difficult enough to handle, navigating the workers' compensation program can be an even bigger nightmare. But with the right tools, many worst case scenarios can be prevented.
Workers' compensation is an inherently beneficial program designed to help employees in a time of need. It acts as a type of insurance that includes, but is not limited to, wage replacement as well as medical benefits. Ohio's Bureau of Workers' Compensation ("BWC"), is a government agency that covers any work-related injury in the state of Ohio, unless the injury is self-inflicted or a subject of horse play.
In the case of injury, the most important thing to remember is to keep a record of everything that happens, including paperwork. This way your claim will be recognized accordingly and all possible benefits will be received. The BWC oversees this process from beginning to end and they have the ability to allow or disallow your claim depending on the information they receive. Therefore, it is critical to be as thorough in your accounts as possible.
When an injury occurs, your employer should be notified immediately. Let them know exactly what happened and make an incident report. Subsequently, seek medical attention. In the state of Ohio, an injured worker has the right to choose any medical provider so long as they are certified through the BWC and willing to accept payment from the workers' compensation system. However, three visits (3) to a doctor is an election of a physician. Your medical provider will submit an injury report electronically or they will fax the First Report of Injury, Occupational Disease or Death (FROI-1) form to your BWC's Managed Care Organization ("MCO"), within 24 hours. MCOs works alongside the BWC to manage the medical portion of workers' compensation claims.
Any claim submitted during this period can be allowed or disallowed. The BWC has a 28-day period to decide who to hold accountable for the claim. If your claim is allowed, medical providers that have treated you during your work-related injury can submit their bills to the MCO. The MCO acts as a middle man by reviewing and forwarding the bills to the BWC who then gives the MCO money to pay the medical provider. In the case that your claim is disallowed, one of the many unfavorable outcomes is that you will be responsible for all medical bills. Individual cases will differ, however, disallowed claims are generally due to lack of information. You can file an appeal within 14 days from the BWC's decision. The claim will then so to the Industrial Commission to be set for a hearing.
At Taubman Law, we take the legal steps to make sure your claim is not only properly opened and handled, but that you also receive benefits so that your claim will remain open for 10 years or longer. We can assist you during the entire process and oversee the steps taken and make sure you understand your rights and benefits. It's a tough process to navigate. We make it easier and ensure your rights are protected.
—
This post was written by Cleveland attorney Bruce D. Taubman, who practices workers' compensation, personal injury and medical malpractice throughout Ohio.
Related Posts