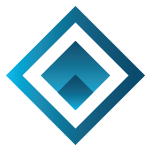 With over 40 years of experience handling every type of criminal case throughout Ohio, make Taubman Law your first and only stop. Contact us for a free case evaluation.
Regardless of your situation, Taubman Law can help you. We have you covered whether it's a misdemeanor or felony. Even if you are under investigation, facing criminal charges, or seeking an attorney for a loved one, we can represent you.
There is no such thing as a small charge. Even a misdemeanor or traffic citation can affect your job, license, relationship, and livelihood. An experienced criminal defense lawyer can work to get your case dismissed or seek reduced charges, which can substantially lessen the penalties you face. At Taubman Law, we will guide you through the legal process, making sure you are comfortable and knowledgeable throughout the whole process.
Why Call Our Firm for Criminal Defense?
Attorneys Bruce and Brian Taubman have personally handled more than 100 jury trials. They have achieved numerous dismissals and countless favorable plea agreements. We offer experienced, compassionate, and dedicated representation on behalf of adults and juveniles. We defend clients against state and federal criminal charges ranging from DUI and serious traffic crimes to first degree murder charges in Cleveland and throughout the rest of Ohio. We practice law to defend your rights and protect your freedoms.
Bruce Taubman and Taubman Law has been representing me for years. They are always there for me and my family whenever I need them. I've always been very happy with their service and professionalism. They feel like friends. I would definitely for all my legal needs.
by Deborah Sposit
My family has used the Taubman Law for for over 20 years, from my grandmother to me, their professionalism and family bonds over the years has built a trust that can't be replaced. They are fair, compassionate, and efficient, they are my first and only call if I or anybody I know ever needs an attorney.
by Devon T
Hi everyone, Bruce Taubman and Taubman Law did a great job. They always got back to me when I had a question and got me paid for my missed time.
by Matthew Willbond
You can rely on Taubman Law when you put your case in our hands. For a 
free consultation
, call (216) 621-0794.
You have rights, let us protect them. Taubman Law will fight for you.
Call Us Toll Free