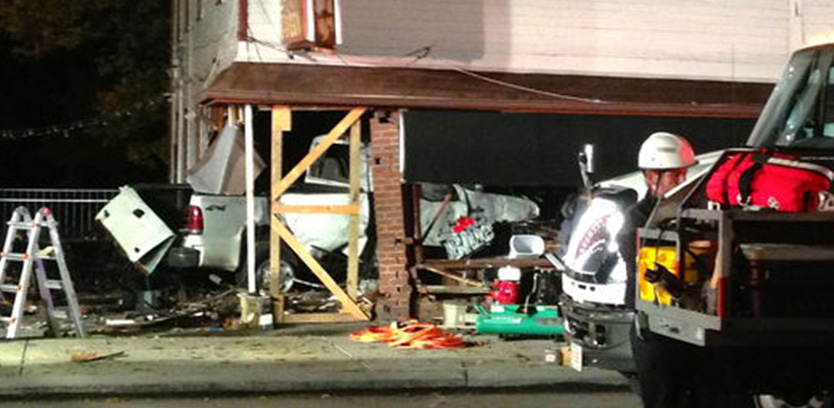 Westlake, Ohio Bar Crash
What are my legal options if i Iwas an injured patron or guest at Dover Gardens Tavern on Detroit Road in Westlake?
A reported stolen truck being pursued by police lost control and crashed into a Westlake bar Thursday night, injuring 12 people inside. Obviously, any injured person would have a cause of action against the driver of the stolen vehicle but as a practical matter would be a waste of time. The insurance carrier for the stolen vehicle is going to deny coverage because the vehicle was stolen. No liability flows against the Dover Gardens becasue of a lack of foreseeability
Turning to the Westlake Police Department, the general rule is that 1st responders (police, firefighters and EMS) are immune from liability for responding to a chase unless their conduct is either wanton or willful.
Wanton conduct is gross negligence and is manifested by a total lack of concern for the circumstances. One must get all the facts as to the police chase and have an expert of Police tactics and safety review these facts to see if they conform with accepted police procedures. I personally find it odd that in the Cleveland Plain Dealer article they are quick to point out that the stop sticks used on Detroit Road were not the cause of the accident. It's my personal opinion that stop sticks shouldn't be used on such a busy road such as Detroit and that this chase should have been called off long before the accident occurred. A similar situation happened recently in Lakewood, Ohio, there officers called off a chase of a stolen car becasue The pursuit was called off because it began in the middle of the day and officers were concerned about traffic on the roads, Capt. Ed Hassing of the Lakewood Police Department said. Luckily no one was killed when the car crashed through the bar.
So what options do you have other than proving a tough case against Westlake police (although i believe a good one)? I believe one could possible use their underinsured/uninsured coverage of their own car policy to make a claim to recover for bodily harm and pain and suffering. In Ohio, if you step out of your car and cross the street and get struck by a hit and run driver, you can make a claim against your insurance. Similarly, if your child gets out or their bus and walks across the street to your house and is struck by a car, you can make a claim against your own insurance too. This situation would be a case of first impression in Ohio, one that could hopefully see compensation for the victims of this horrendous crime. Finally, a victim of a crime in Oho can make a claim with the Ohio Attorney General for lost wages and medicals.
Taubman Law wishes everyone in Dover Gardens on October 23, 2014 a full and speedy recovery.
Brian and Bruce Taubman
Cleveland Plain Dealer article
http://www.cleveland.com/westlake/index.ssf/2014/10/westlake_police_say_officer_us.html#incart_m-rpt-1
Related Posts