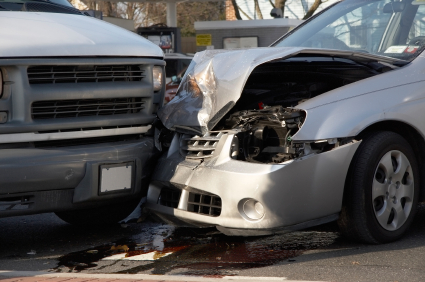 Hurt in a Car Accident? Familiarize Yourself with the Personal Injury Process
It's a traumatic situation that could impact almost anyone on any given day. But knowing what to expect beforehand will go a long way toward easing your mind should you ever find yourself involved in a car accident.
When a car accident occurs, the at-fault driver will be held responsible financially for any damages and injuries that resulted (at least in most states, including Ohio). Provided that driver has insurance, that insurance company covers most injury claims arising from the accident, with the at-fault driver then suffering the consequence of an increased insurance premium.
While some car accidents have clear-cut blame, others provide a more murky picture when it comes to assigning fault to one of the crash participants. To prove liability in a car accident case, several conditions must be demonstrated by the injured person's legal team. These include:
* That the at-fault driver was negligent in fulfilling the duty of care assumed by anyone who gets behind the wheel of a vehicle.
* That the at-fault driver's negligence actually caused the accident to occur.
Regardless of who's at fault, in the event of a serious car accident where you endure medical bills, lost wages or vehicle damage, you should hire an attorney to represent you, such as the expert team at Taubman Law. After all, an extensive amount of legwork goes into negotiating a settlement with an insurance company and/or filing a personal injury lawsuit on your behalf.
Since most car accident claims rarely go to trial, the negotiation process proves crucial. Your attorney will help you craft a demand letter, where you outline the circumstances surrounding the car accident and your subsequent medical treatment. The demand letter typically requests an amount of compensation significantly higher than the injured person would actually accept, thereby leaving room for negotiation.
The at-fault driver's insurance company will likely respond to your demand offer with a counter offer to settle the claim with a reduced payment. From there, the negotiation ensues.
Once a settlement is reached, the opposing insurance company will ask you to sign a release — a binding legal document that prevents you from seeking future compensation. Make sure you have fully and accurately assessed the extent of your damages before you agree to sign the release, and thus receive your compensation check.
At Taubman Law we have extensive experience with negotiating for your personal injury rights. Should you ever find yourself the victim of a drunk or careless driver, let us help you receive the compensation you rightfully deserve.
—
This post was written by Cleveland attorney Bruce D. Taubman, who practices workers' compensation, personal injury and medical malpractice throughout Ohio.
Related Posts