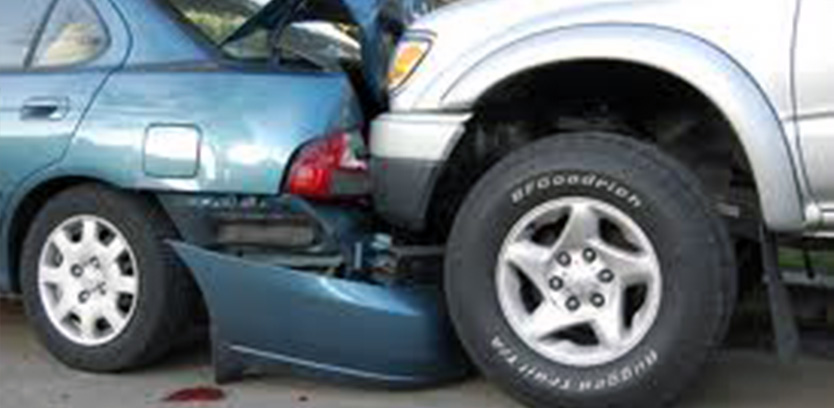 Bruce Taubman: Not Your Standard Cleveland Car Accident Attorney
A glimpse into how we handle new car accident cases at Taubman Law
Alice came in one afternoon in the first week of October, after being greeted by our staff and asked if she would like a beverage, I introduced myself to her and brought her into the conference room to intake her information and try to explain to her how this whole process works. From the onset, I could she was nervous and was hesitant about the whole situation. I started with asking her how, where and when the accident occurred. I asked her how her body reacted when she was struck, did her head hit any part of the car. I asked her if her car got damaged and what parts of her car got damaged. From there on we dove into the information about the person who hit her, the vehicle they were driving, insurance information and whether or not a police report was filed. Next I asked her if she went to the hospital, if so when she went and how she got there and what body parts she hurt.
I explained to her that we would not be dealing with the person who hit her directly but instead with their insurance carrier. Alice had a great question about insurance coverage and what happens if the person didn't have enough insurance to cover her injuries, medical treatment and pain and suffering. I explained to her that Ohio only forces individuals to carry minimum insurance which is $12,500 per person and $25,000 per incident. I went on to tell her that if she had uninsured and underinsured coverage that exceeded the persons coverage in Ohio that we could make claim against her own insurance company. Quick side note, if you don't have this coverage, you should add it on to your policy. She was surprised and startled by this, she began to worry about how that would affect her insurance premiums. I assured her that this was a non-chargeable claim against her insurance and that her premiums would not change and that this would be a last ditch effort to compensate her for her injuries if all else failed.
Also during the intake session, I asked her if she had any previous injuries or workers compensation claims, which is always one of the more important questions you can ask someone. It turned out she had a recent one in 2011 and 5 to 6 older ones. To her amazement I informed her that I could get her PPD on the 2011 claim and possible settlement of her older claims. Finally she asked how long will something like this take. I informed her it's like a cake, we have to have all the ingredients in cake before we can add the sprinkles and frosting
So in that hour or so the meeting lasted, Alice came into my office a little hesitant, but left with a smile and with a great possibility of future compensation not only for her car accident but for multiple workers' compensation claims that were totally forgotten.
Check back here to see how her case works out and the many other car accident cases we handle here at Taubman Law and remember you can meet with us anytime to discuss a new case. Our time is free and we are always here for you.
Injured in a car accident or at work, have an old Ohio workers compensation claim that you forgot about, don't hesitate to contact us at 216-621-0794. Consultation is always free, get the compensation you deserve, let us help you.
Related Posts